Polaroid tablet 2 for kids vs Ingo Monster High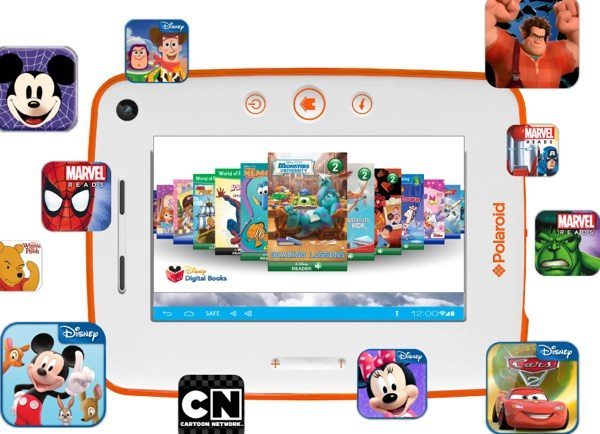 Recently we gave readers news about the Ingo Monster kids tablet, and now Polaroid has also launched a Kids Tablet 2. A lot of parents may be considering a tablet as a Christmas gift for their kids this year, and so we're looking at the Polaroid tablet 2 for kids vs. Ingo Monster High.
The Polaroid Kids Tablet 2 is a slate that features content from providers such as Cartoon Network, Disney and Marvel. It has a 1.6GHz dual-core Cortex-A9 processor, a 7-inch display with resolution of 1024 x 600, 1GB of RAM, and 8GB of internal memory that can be expanded via microSD.
The Kids Tablet 2 also has front and rear-facing cameras and built-in Wi-Fi, and it runs the Android 4.2 operating system. The design is geared towards kids as it has side and rear bumpers and with your child's safety in mind there are also built-in parental controls, including a safe web browser and the option to control access to certain apps.
If you want your kid to be able to view a video the Kids Tablet 2 also features a button that can be used to lock the display and buttons, so that they can only watch the video. There are over 70 books and apps bundled with the tablet and if you want more kid-friendly apps then you can use the included App Shop, which only has appropriate apps for kids. You can expect the price to be around $150.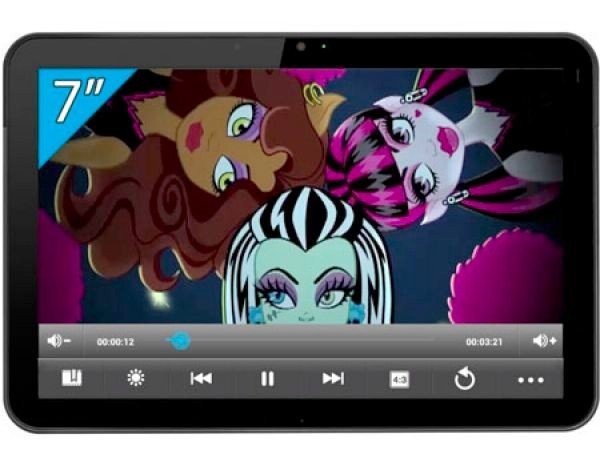 On to the Ingo Monster High tablet (pictured above) and this also has a 7-inch display. It's powered by a 1.2GHz processor, has 512MB of RAM, and 4GB of internal storage. It also features WiFi, USB connection, 2-megapixel rear camera, a 0.3-megapixel front-facing camera and supports a variety of languages including Dutch, English, French, German, Italian and Spanish.
The Ingo Monster High features the Monster High interface. It has personalized pre-loaded Monster High software and parental controls include being able to create a permitted access website list and the ability to create different user accounts. It runs the Android 4.1 operating system and this one retails for around $200, depending on retailer.
This will give you an idea of how the specs and more of these 2 kids tablets compare, and if you want to find out more about the Polaroid Kids Tablet 2 head to this Polaroid page. We haven't room to list all of the various features for both tablets, but we have to say the $150 price tag of the Polaroid Kids Tablet 2 is quite appealing, as the specs pip those of the Ingo Monster High.
If you're thinking of buying a kid's tablet this holiday season, is it the Polaroid Kids Tablet 2 or the Ingo Monster High that is likely to be your choice, or maybe a different tablet altogether. Let us know with your comments.