Classy iPhone 5S case offers distinction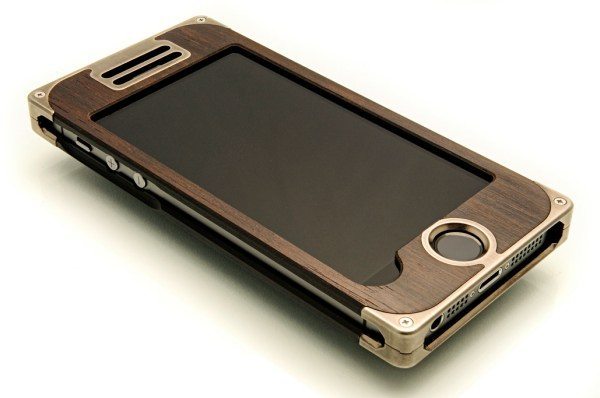 We're always looking for suitable accessories for various devices and today we have details of an iPhone case that gives a superior touch. The EXOvault EXO18 is a classy iPhone 5S /5 case that offers real distinction, so it might make an ideal Christmas gift. Alternatively you could always just treat yourself!
The iPhone 5S is a high-end smartphone with a design to match, so many people will want to keep it protected with a case that's also top quality. These cases are not cheap though, but do bring something rather special to the table for those who like something a bit different as well as sophisticated.
The EXO18 iPhone 5S case is handcrafted by a team in Williamsburg, Brooklyn and comes in combinations of wood and metal offering a classic and stylish look. The case is built of two parts and is assembled with four screws, and another two screws are included as spares, as well as a screwdriver.
This case offers good protection for your phone as all the edges of the phone are covered, and also gives access to all ports and function buttons. As a special touch you can also get the case engraved for an additional $40.
The prices of the EXO18 iPhone 5S cases start at $164 for variations such as the Brass Blue or Brass Blue Composite case. There are plenty of other options available with the highest priced being the Titanium Pau Ferro Composite case at a wallet-busting $400.
We should remind you though, that this is a low-volume product that is machined and finished by hand with real craftsmanship. The EXO18 iPhone case for iPhone 5 and 5S can be ordered from EXOvault here, where you can also see the full range available.
You may also be interested in our recent articles on Proporta carbon fiber lined iPhone 5S cases or the Case-Mate Stylebox case selections for the iPhone 5S. We'd like to know if you're tempted to order yourself an EXO18 iPhone 5S case? Maybe you'll be adding one to your holiday wish list, or purchasing one for somebody you love?