Sony Xperia Z1S (Mini) specs show again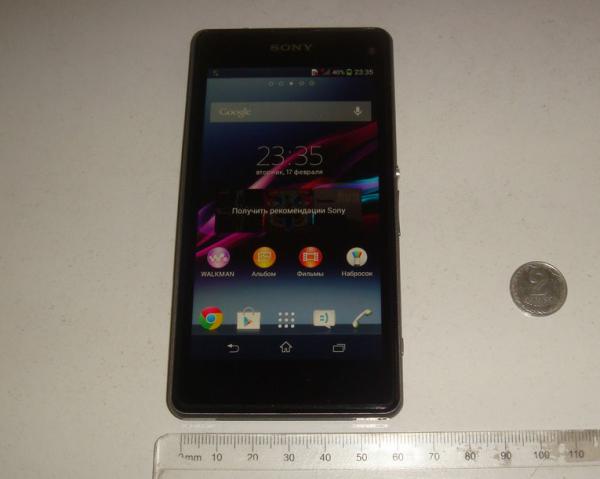 It has been a while now since Sony officially launched the smaller version of the Xperia Z1 in Japan, and it was always thought that the highly desirable smartphone would see a global release. Now the Sony Xperia Z1S (Mini) specs show again in some new images.
Only yesterday we heard how a listing for a case for the Sony Xperia Z1S had appeared that was giving some clues about a release date, which followed the device making a brief appearance on the Sony website.
Now the image that you can see on this page is allegedly of the upcoming smartphone and fits in with an image that leaked previously of the handset. The smartphone is thought to be the international version of the Sony Xperia Z1f that has been launched in Japan, which will bring a high end smartphone experience in a smaller package.
The device was expected to be unveiled a few days ago at a press event held by Sony but nothing appeared but the handset is still thought to arrive before the end of the year. As you can see in the image the device is about 65mm wide which is the same as the Japanese model, and other features are expected to include a 4.3-inch 720p display powered by the Qualcomm Snapdragon 800 processor with 2GB of RAM.
Other features are expected to be exactly the same as the Xperia Z1 which would include the same 20.7-megapixel rear facing camera coupled with a 2.2-megapixel front shooter.
Do you hope the Sony Xperia Z1S is released soon?
Source: 4PDA (translated).