Motorola Moto G UK release and price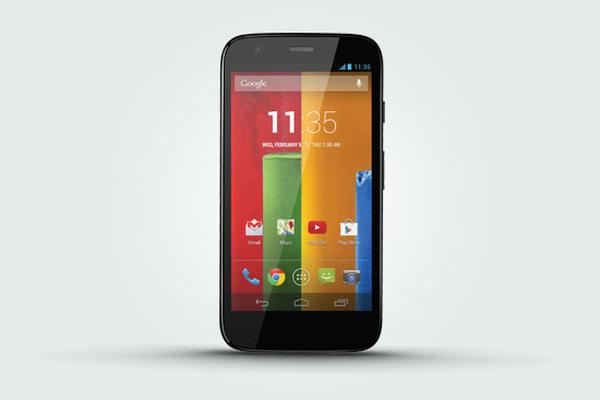 We have been hearing rumours surrounding a more affordable smartphone coming from Motorola for a while now, and yesterday the company finally took the wraps off the handset and we now have the Motorola Moto G UK release date and price.
The handset was showcased yesterday at an event in Brazil with the device being what many people believe what the iPhone 5C should have been. We have already given you some early indications on what pricing will be but now retailer Phones 4u has shown its hands in terms of pricing and availability.
It can be ordered now online with delivery expected by November 22 or if that is too long a wait it can be picked up tomorrow, November 15th from its brick and mortar stores. The device will cost you £119.95 plus a £10 top up voucher via the pay as you go method for the 8GB version, or the 16GB model will cost you £159.95 altogether.
The retailer also has the handset on a number of carrier plans for free starting at £11 per month but currently doesn't list the Moto G SIM free. The company have also got a free exclusive white cover with every purchase and the SIM free model once available will start at £134.95 which falls in line with the pre launch leak.
Meanwhile Unlocked Mobiles has the SIM free 8GB model listed at £159.98 with stock expected to arrive next week. To quickly recap the Moto G features a 720p 4.5-inch touch screen display with 326ppi pixel density, which is powered by the Qualcomm Snapdragon 400 quad core processor clocked at 1.2GHz.
There is 1GB of RAM with the Adreno 305 GPU running the Android 4.3 Jelly Bean operating system with an update to 4.4 KitKat promised by the end of January 2014. On the rear we have a 5-megapixel camera with LED flash and 720p video capture, while around the front is a 1.3-megapixel shooter.
Do you plan to purchase the Motorola Moto G?