Motorola Moto G Dual SIM India release, likely price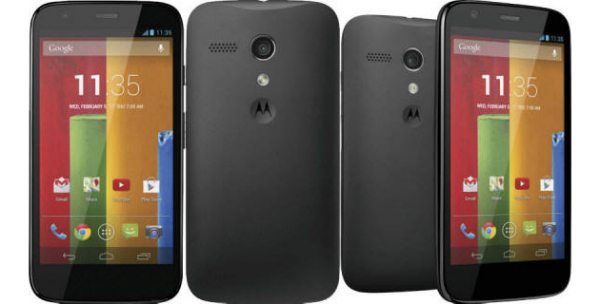 The new Motorola Moto G will see its release in India very soon, and when it does it will be the Dual SIM variant according to a tweet by Guy Kawasaki.
Earlier on today we reported the Moto G UK price plans, but unfortunately we cannot give you any price or release dates on the India Dual SIM variant. Guy Kawasaki also said in his Tweet on Twitter that this variant will also be releasing in Brazil.
The Moto G India release will hopefully happen early January 2014, we have added Guy Kawasaki's tweet below and we do recommend you visiting his Moto G Q&A sitting with Motorola.
#MotoG Dual SIM will be available in India and Brasil

— Guy Kawasaki (@GuyKawasaki) November 13, 2013
We do not have any idea how much the Motorola Moto G Dual SIM will be in India, but if we look at the pricing details elsewhere we can give a likely price in India. The US price is $179 for the 8GB and $199 for the 16GB; in the UK Phones 4U will be selling the handset for £129.95 (This includes the £10 top up charge) for the 8GB and £159.95 for the 16GB.
If you convert dollars to Indian Rupee, $179 works out to be about 11,303 INR so for a 8GB Dual SIM model you are looking at it being a little more than 11,303 INR. We estimate Moto G Dual SIM smartphone to release in India from around Rs. 12.500 to Rs. 20,000.
Motorola Moto G Specs Recap: Android 4.3 but 4.4 KitKat will be available early January year for this smartphone, 4.5-inch HD Corning Gorilla Glass 3 display with a resolution of 720×1280 pixels and pixel density of 329ppi, quad-core 1.2GHz Qualcomm Snapdragon 400 (Cortex-A7) processor, Adreno 305 GPU, as well as 1GB of RAM, 5-megapixel rear camera, 1.3-megapixel front-facing camera and a 2070mAh battery, which can apparently give users 30 percent more talktime than the Apple iPhone 5s.