Videocon VT85C tablet 7-inch India price, specs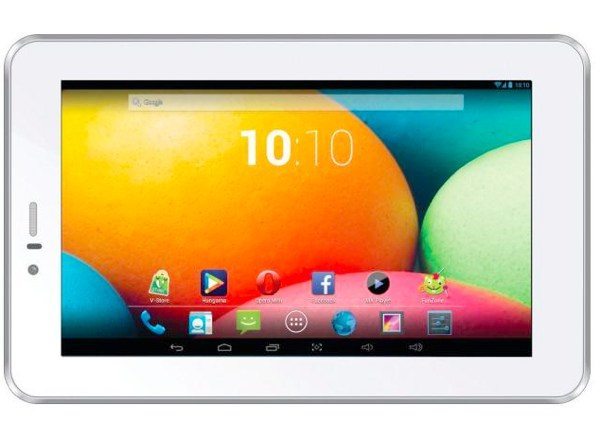 We always appreciate our readership in India and so like to bring details of new smartphones and tablet released there. Today we have information about the Videcon VT85C tablet with a 7-inch display, including price and specs.
It's anticipated that the budget tablet category will account for 182 million end-user devices by the end of this year, according to Gartner. The price of the VT85C will make this a very affordable price for many potential buyers.
Videocon has just launched this new 3G-calling tablet at a competitive price of Rs. 8,999. The Videocon VT85C tablet specs include a Cortex A9 dual-core processor, a 7-inch display, 1GB of RAM and 32GB of internal storage (expandable).
Other specs include a 5-megapixel rear camera, a VGA front-facing camera, and a 3000 mAh battery, and the tablet runs the Android 4.2.2 Jelly Bean operating system.
Videocon's Head of Product Planning and Development, Khalid Zamir said, "With the tablet market in the country expanding every day, we seek to become a strategic player in the mix of things who offers the best of technology at the most affordable of pricing to consumers."
What do you think of the pricing of the just-announced Videocon VT85C tablet? Could you be tempted to buy this tablet for yourself? We always appreciate comments from our readers in India, so please do send them in using the box below.
Source: Business Line