Motorola Moto G US release Android KitKat joy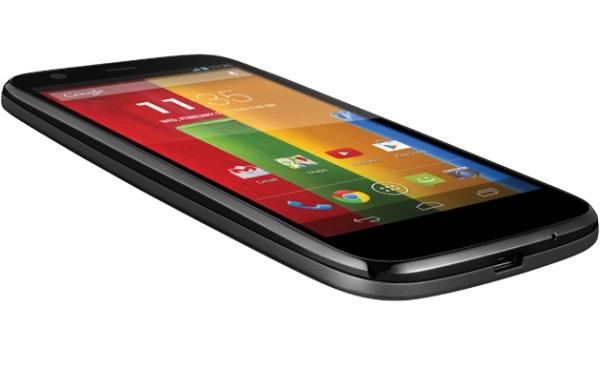 It seems as if the takeover of Motorola by Google is starting to pay off for the company as this year we have seen some great new handsets launched, and now the latest device the Motorola Moto G US release will bring some Android 4.4 KitKat joy.
When the Moto G was officially launched a few days ago the company revealed that the areas where the handset would be available first would see the impressive looking handset running Android 4.3 Jelly Bean straight out of the box.
It was also revealed that other areas such as the US wouldn't see the Motorola Moto G until January, but it has been revealed by Mark Randal, Senior Vice President, Supply Chain & Operations at Motorola the handset will be released with Android 4.4 KitKat already on board.
He stated that the device will see different phases with the first one being the likes of the UK, Germany, Brazil, Mexico, and France which will have the smartphone running Android 4.3. These have been promised to be updated to Android KitKat by the end of January, but phase two which begins after Christmas that features the US and South East Asia among other countries will see the handset launch with 4.4 KitKat pre-installed.
The handset will eventually reach over 30 countries and the Moto G is really going to give rival OEMs something to think about. The low cost device features an impressive 4.5-inch 720p touchscreen display with 326ppi pixel density, while under the hood we have the quad core Qualcomm Snapdragon 400 processor clocked at 1.2GHz with 1GB of RAM.
It comes with either 16GB or 32GB of un-expandable storage and we have a 5-megapixel rear facing camera with autofocus and LED flash paired with a 1.3-megapixel front facer. We have some really exciting news about the handset in the UK which we can't currently share due to embargos but all will be revealed shortly.
Are you going to get the Motorola Moto G?
Source: Omio.