HTC One Max vs Sony Xperia Z Ultra, one more capable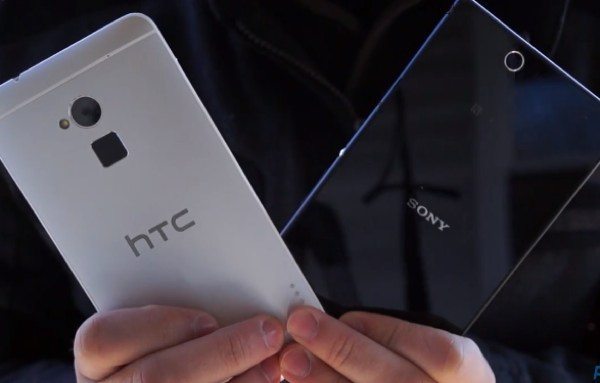 There is a growing trend for phablet devices, in other words smartphone with large displays, and two of the most recent additions to the market have been the HTC One Max and the Sony Xperia Z Ultra. As many people may be thinking of putting one of these on their holiday wish lists, we thought an HTC One Max vs. Sony Xperia Z Ultra video comparison might be useful.
We've already given readers a specs comparison of the HTC One Max, Sony Xperia Z Ultra and Samsung Galaxy Note 3, but sometimes a video can paint a thousand words and give a clearer perspective of how devices stand up against each other.
The 8-minute YouTube video below this story comes from Pocketnow and gives a really excellent idea of how the One Max and Xperia Z Ultra compare. The video begins with looking at the software of the two handsets, which you might think wouldn't be too different as the both run Android 4.3 Jelly Bean.
However it's the third-party user interfaces that are also used that make a world of difference, with HTC Sense 5.5 for the One Max and Sony's X-Reality Engine on the Xperia Z Ultra. The video goes on to look at the hardware, beginning with the displays, builds, processors and storage, batteries and more.
There's also a look at the performance of both phones, voice experience, cameras (with neither a first choice), and battery endurance. We don't want to spoil the conclusion but the verdict depends very much on whether you want an oversized phone or an undersized tablet. However, one is ultimately judged to be more capable than the other.
Once you've checked out the video below we'd appreciate your comments on these two devices. Considering everything, would you prefer the HTC One Max or the Sony Xperia Z Ultra?