Nokia MixRadio for Lumias replaces Music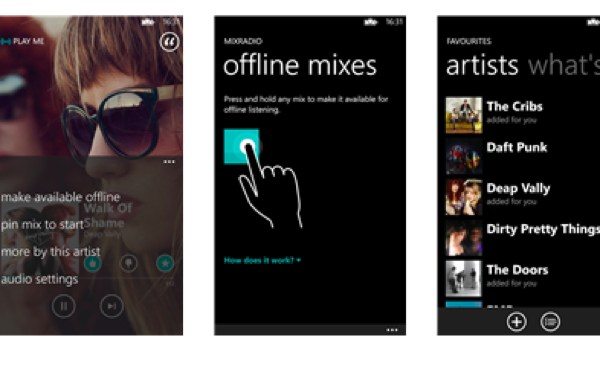 There is news today that will interest Nokia Lumia phones users of the Nokia Music app. This app has been completely revamped and now Nokia MixRadio has replaced the Nokia Music app. The rebranded app arrived on the Windows Phone Store today.
For those unfamiliar with Nokia Music it's a music player app that has streaming capabilities, and the new MixRadio app also remains exclusively for Nokia Lumia devices. Nokia is describing MixRadio as the "next generation of Nokia Music" and the app will bring you free music tailored to suit you, with one of the best points being no ads.
New features include Play Me, and this is inspired by your own music profile to come up with a personalized mix. Users can give a Thumbs up or Thumbs down so that your mix will be more suited to you as you go along.
Another new feature is that users can share their mixes via Facebook, Twitter, SMS or email and the update also includes some bug fixes. Features of the Nokia Music app still remain, such as my music, gigs and offline playback, and mp3 store.
You can check out the Nokia MixRadio app at the Windows Phone Store here. This update brings it to version 4.0.0.201 and it's an 8MB download. MixRadio is compatible with Lumia devices running Windows 8.1.
We'd like to know what you think of the new look Nokia Music, rebranded as MixRadio? Do you approve of the new features and improvements? Why not send us your comments