iPhone 6 design brings larger screen and camera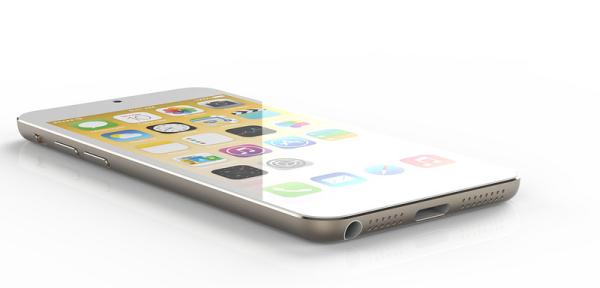 There are a lot of Apple fans that are hoping the company releases a smartphone next year that has something more ground breaking then recent offerings, and some have felt that even the new fingerprint scanner is just a passing fad much in the way of 3D TVs. Now the iPhone 6 design we have for you today features a larger screen and camera sensor.
We often bring you concept phone ideas from designers that are trying to imagine what certain manufactures may provide next in the smartphone world, and this iPhone 6 concept that you can see on this page is the work of Arthur Reis.
The design is not a major move away from the current model but instead a handset that is simply evolving. The iPhone 6 imagined on this page features a 4.4-inch Full HD touchscreen display protected by Sapphire glass.
It features a camera sensor that is 20 percent larger than the current model with an F/1.8 aperture which is capable of Full HD video capture at 120fps. Other improvements include a faster GPU, better speakers, and an improved battery that would last 20 hours even when connected to a 4G LTE network.
There is a capacitive home button and the Touch ID feature is still available along with an Apple A7X processor which is all housed in a thinner and lighter aluminium form factor. While some of these iPhone 6 specs may be a little farfetched many will be hoping the screen size isn't but we will have to wait until sometime next year to find out for sure.
Do you like this design?
Source: Concept Phones.