Samsung battery problem spreads to Galaxy Note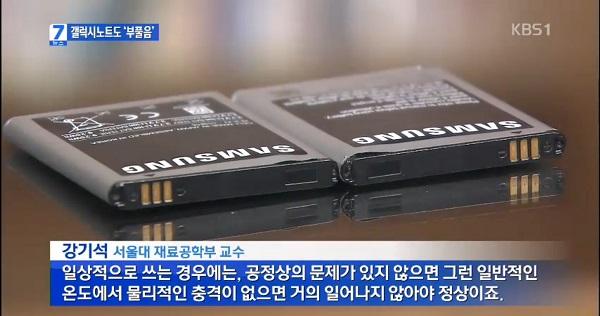 It seems that away from its recent issues with some firmware updates Samsung is having some battery problems with some of its handsets as it now spreads to the Galaxy Note as well, with owners reporting that the battery is swelling.
You may remember that last month we reported that some Samsung Galaxy S4 owners were reporting problems with their handsets battery, which led to some owners to be offered free replacements.
One of the biggest TV stations in Samsung's own country has picked up on the matter and a number of Samsung Galaxy Note owners have been reporting the same problem, but it doesn't look like these owners will be getting a new battery as in South Korea the battery is only covered by a six month warranty, and those affected have long since gone past that time limit.
Samsung has so far not offered any replacements to those affected by the problem leaving them to go out and source their own solution by purchasing a new battery. Some have started a petition to get the company to change their mind and some of those that have been hit by the problem can no longer fit the batteries in their slots as they have swollen up so much.
Samsung has put the problem down to the aging process with the units reaching the end of their useful life, but if this was the case we would have seen thousands of batteries that have swollen up.
Have you had this problem with your smartphone battery?
Source: Naver (translated).