Nokia Asha 501 update supports WhatsApp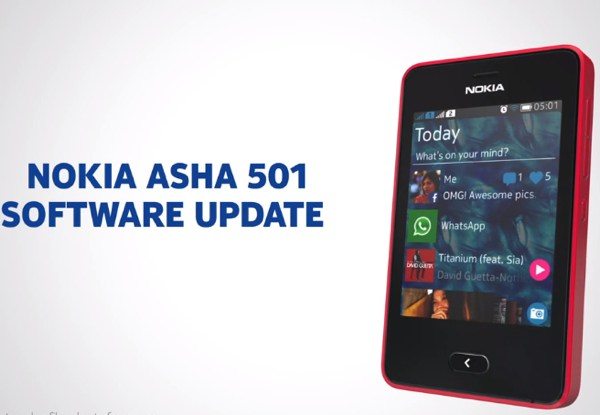 We have some news today that will interest owners of the Nokia Asha 501. A new software update is now arriving that brings many new features and improvements and also support for the popular messaging service WhatsApp.
The Nokia Asha 501 software update will begin rolling out this week as an over-the-air (OTA) update, so users should be receiving notification to their devices soon. WhatsApp is a cross-platform mobile messaging app that is achieving huge success right now, so Asha 501 owners will be pleased to get in on the action.
After the update the WhatsApp launcher will shown on the home screen of your device and from here you can then access the full app. The update also brings the new UI to the Asha 501 that will feature on the Asha 500, 502 and 503, which have WhatsApp pre-loaded.
Other new features include swiping up on the Lock screen to open the camera, single swipe for gallery access, sharing images to social networks with a couple of taps, the ability to share more than one image via email, and Fastlane for a personalized experience. The update also brings improved privacy features, Microsoft Exchange ActiveSync support and more.
You can find out more about this Nokia Asha update in the official hands-on walkthrough video that we've embedded below this story. Are you happy to hear your Nokia Asha 501 will soon receive this update? Are you looking forward to the WhatsApp experience? Send us your comments about this.
Source: Nokia Conversations