Nokia Asha 503, 502, 500 official prices and availability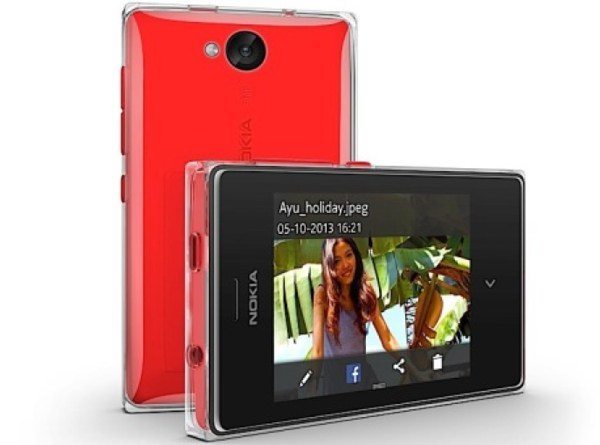 Nokia is extremely busy today taking the wraps off various devices at an unveiling event. The Nokia Asha line are budget smartphones but no less important for that, as there they have a wide market appeal. Today the Nokia Asha 503, 502 and 500 have all been made official and we have details ahead of prices and availability.
Nokia has already revealed its new Lumia 2520 tablet today as well as the Lumia 1520 phablet device, but now it's time to introduce the three new Nokia Asha phones. Fans of the Nokia Asha devices are likely to be pleased with the latest additions to the lineup which all feature the touchscreen-optimized user interface that arrived on the Asha 501.
The Asha 503 is the pick of the bunch and is the first 3G Asha phone. It has a 3-inch display with resolution of 320 x 240 featuring Gorilla Glass 2. It also has a 5-megapixel rear camera with LED flash.
The Nokia Asha 502 has a 3-inch screen and 5-megapixel rear camera with LED flash while the Nokia Asha 500 has a 2.8-inch display with resolution of 320 x 240 and a 2-megapixel rear camera.
All of these phones will be available as dual-SIM models with the 503 and 500 also coming in single-SIM variants. Prices are $99 for the Asha 503, $89 for the Asha 502 and $69 for the Asha 500.
As far as availability is concerned the Asha 503 and 500 will release in Africa, Asia-Pacific, Europe, Latin America and the Middle East, while the Asha 502 will release in the same regions except for Latin America.
All are set to arrive in Q4 although no specific dates have been given yet. These new Asha phones have bright color options with a layer of transparent polycarbonate. The colors offered will be black, cyan, green, red, yellow and white.
These look to be noteworthy additions to the popular Nokia Asha series and we'd like to hear your initial thoughts on these devices. Do you think you'll buy the Nokia Asha 503, Nokia Asha 502 or Nokia Asha 500?
Source: Engadget