Beautiful iPad Air case choices with sophistication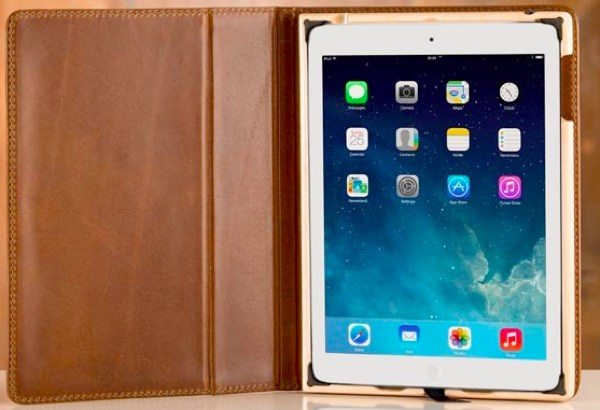 The Apple iPad Air tablet is going to appear on plenty of people's Christmas gift lists this holiday season. This is a very stylish tablet and an iPad Air case accessory is a good idea for protection. Today we have some details of beautiful iPad Air case choices from Pad & Quill that will not only protect your case but will do so with sophistication.
Pad & Quill is a company based in St. Paul, Minnesota and avoids mass production with average materials. Instead Pad & Quill offers top-quality book-like cases for the Apple iPad Air. Their products are largely hand crafted and made from organic materials and we're showing you some of our favorites from the selection of iPad Air Pad & Quill cases available.
The Walden Collection for the iPad Air comes in either Whiskey or Black Spanish bonded leather choices with a large variety of interior color options available. Just some of the interior colors are Deep Sea Blue, Forest Green, Merlot and Slate Gray. The cover can be folded over like a book or propped for hands-free viewing. It includes a rear camera aperture, magnetic sleep switch, and there's also a pocket option. The Walden case is priced at $54.99 and ships from November 25. Pre-orders are available now.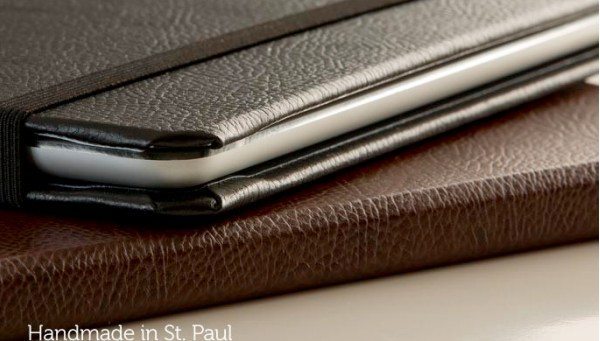 Another case that we think is extremely attractive is the Contega Linen Case for iPad Air. This comes in Cranberry Linen with a Slate Gray interior or Gray Tweed with Deep Sea Blue interior. This case is handmade in St. Paul and is a full bindery cloth case using durable Buckram linen cloth and Spanish bonded leather. It features a multi-channel positioning system, has Sure-Lock device grips, a magnetic sleep switch and a Pad & Quill ribbon bookmark for easy removal of your tablet. This one is priced at $99.99 with pre-orders now open and shipping in two days.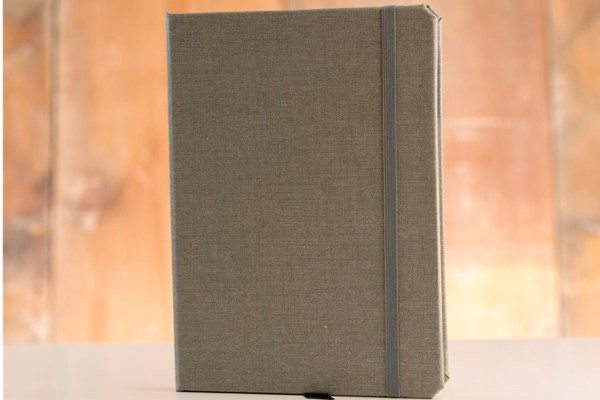 The Contega Case for iPad Air is also a gorgeous choice. It's made from a handcrafted satin finish Baltic birch cradle with Spanish bonded leather and includes a multi-channel positioning system. Other features include magnetic sleep switch, a Pad & Quill ribbon bookmark, camera aperture and device grips. It comes in black or whiskey colored leather with many interior color options. The Contega Case has a $99.99 price tag.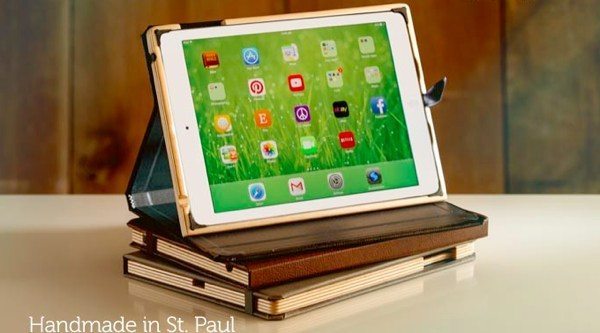 Finally if you really want to treat yourself or surprise a loved one with a very special iPad Air case, there's the Aria for iPad Air. This one will be ready to ship in early December and is priced at $129.99 with pre-orders available now. Color options for the Aria include a Dark Chocolate Spine and Interior with Black Panel or a Whiskey Spine and Interior with Black Panel. This is a stunning luxury iPad Air case and materials include full-grain American cowhide leather and a satin finish Baltic birch cradle. The Aria case also has many of the features mentioned so far for the other cases.
These are just some of the cases available from Pad & Quill and if you're looking for a really striking and unique iPad Air case then one of these could fit the bill. You may also like to check out our previous articles about luxury cases for the iPad Air, or an iPad Air stylish case/bag accessory for easy portability.
We hope that you'll find one of the above cases offers exactly what you're looking for. Do let us know what you think if you purchase any of them by sending us your comments.