Nokia Lumia 1520 UK price unveiled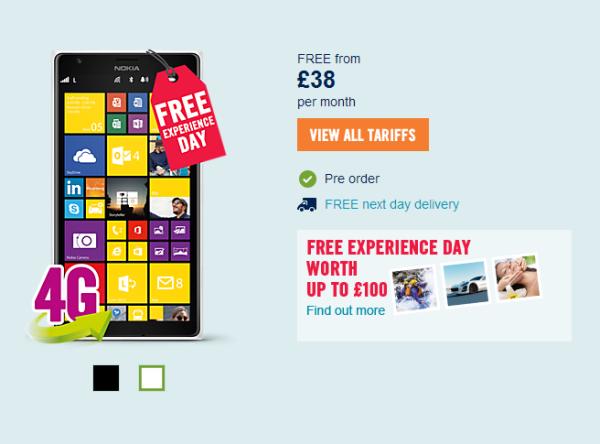 While the Microsoft takeover of Nokia took another important step closer recently we are still seeing the Finnish smartphone manufacturer launch numerous devices, and now the Nokia Lumia 1520 UK price has been unveiled.
The latest flagship smartphone to come from Nokia is the supersized Lumia 1520 with its 6-inch Full HD display, and now UK retailer Carphone Warehouse has put the phone up for pre-order while revealing the various pricing for the device via a carrier.
You can get your hands on the Nokia Lumia 1520 for free on a contract costing £38 per month on a Vodafone plan that will get you unlimited talk time, unlimited text messages, and 2GB of data downloads which is of course on the condition of a two year contract being agreed to.
If you want more data £47 each month will get you the same amount of minutes and SMS messages but the data allowance goes up to 4GB. At the time of writing the device is only available via Vodafone at the Carphone Warehouse in either black or white colour finishes.
For those getting the device from the company will get a £100 voucher for a free experience day, and shipping is down to commence on December 6th. If you want the handset unlocked the retailer currently has no listing for it although both Clove and Expansys have the device listed for pre-order but without any pricing or release date.
Are you going to get the Nokia Lumia 1520?