Best Thanksgiving activities and games kids apps for Android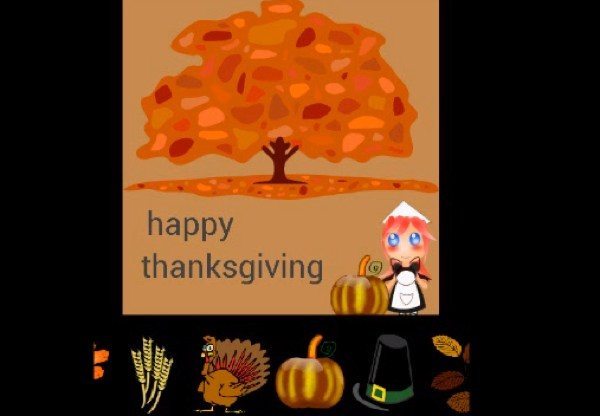 It's only a few more days until 2013 Thanksgiving Day, and in the build up to the big occasion many kids will enjoy Thanksgiving apps. We've put together a selection of some of the best Thanksgiving activities and games apps for kids for Android devices.
There's a vast variety of activities for children to enjoy this Thanksgiving including coloring, games, greetings cards and more. Simply hit the title of each if you want to be taken straight to the Google Play Store for more information or to download the apps.
The Thanksgiving Games app from kidgames is a free app compatible with devices running Android 2.0 or later. It has a high rating and was recently updated to version 1.0.0.3. The app offers 7 games aimed at preschool kids for Thanksgiving, that also have an educational value. Games include a Memory Game, Jigsaw Puzzle, Connect the Dots and more, that offer hours of fun for your kids.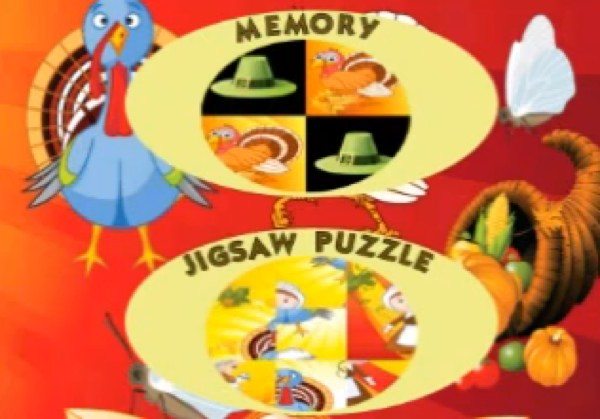 Thanksgiving Turkey Hunt is a game for kids of all ages that will keep the whole family entertained. This is free app from Dragon Slayer that has a 5-star customer rating and is compatible with Android 2.3.3 or later. The idea of the game is to shoot the turkeys with the aim of becoming the Great Turkey Hunter of the World. It features challenging and addictive gameplay with HD graphics, cute animal art and pleasant music, a multiplayer game to compete against friends on Facebook and much more. Be warned though, we've tried this and it is compelling, so much so that you don't want to let that Turkey burn on Thanksgiving Day!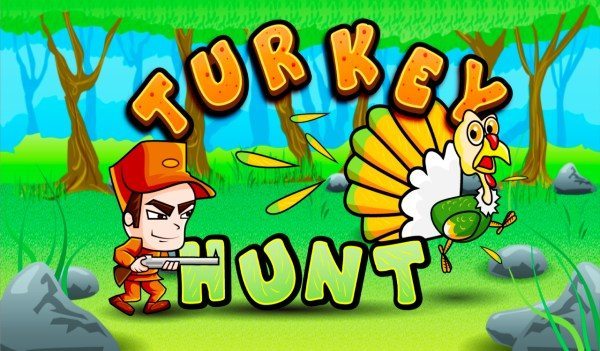 For little ones who enjoy coloring, how about the Thanksgiving Coloring Book app from Peep Software. This app is free for a short time only and is compatible with devices running Android 2.1 or later. The app offers finger painting and finger coloring with over 60 color choices and a gallery to save your kids creations. There are many coloring pages to enjoy and users can zoom in and out of the pictures for small spaces and there's also a color in the lines feature.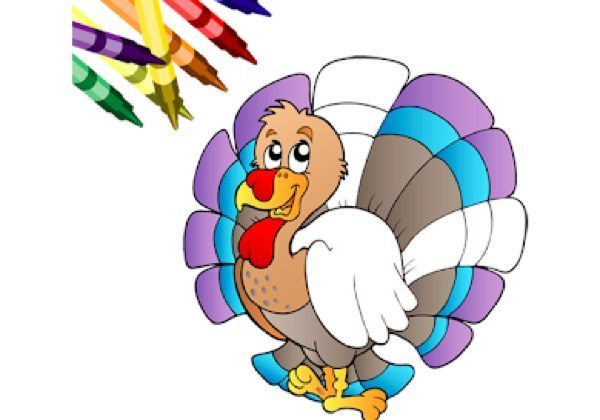 Finally, if you and the kids enjoy sending greetings at Thanksgiving then the Thanksgiving Cards app is a good choice. It's free and compatible with devices running Android 2.2 or later, and this one has a 5-star rating. You can create your own unique electronic cards from a choice of templates and send them to family and friends in a variety of ways including via Facebook or email. It's easy for anyone to use this app and come up with their own greetings to send mom and dad, grandparents, siblings, and friends on Thanksgiving.
We hope you find this selection of Google Play Android Thanksgiving apps for kids useful, and enjoy the ones you choose to download. You may also enjoy our pick of Thanksgiving Countdown apps. If you have any other Thanksgiving apps for kids that you can recommend, do let us know by sending your comments.