iPad Air case with keyboard offers functionality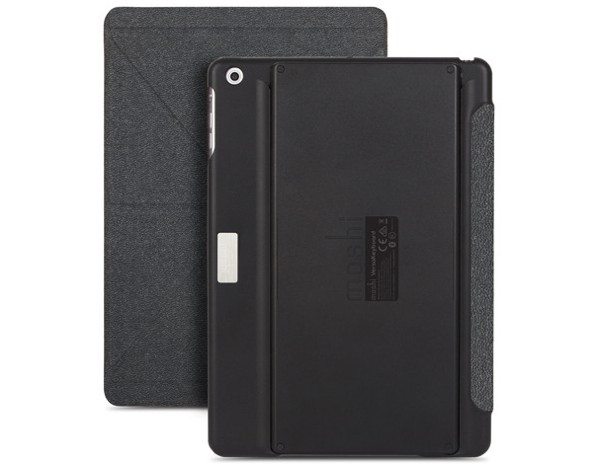 We always enjoy discovering new accessories for devices and sharing that information. Many of you will have purchased or be considering buying the new iPad Air, and today we have details of an iPad Air case that's ultraslim with a keyboard, the Moshi VersaKeyboard case.
This Apple iPad Air case has just been officially unveiled by Moshi and is likely to be a big hit as it offers protection and functionality and looks pretty stylish too. The Moshi VersaKeyboard iPad Air case is an origami style folding stand case and comes with a detachable Bluetooth keyboard.
It will save users carrying around a laptop as it has an ultra-thin keyboard combined with the VersaCover. The keyboard can be used within 30 feet of the iPad Air and features optimized scissor keys as well as swift IOS keyboard shortcuts.
You don't have to carry around the keyboard separately when not in use as it slides into the durable polycarbonate case for storage. The VersaCover can be folded as a stand for landscape or portrait orientation, useful for hands-free viewing, and the cover also supports the auto-wake/sleep function of the iPad.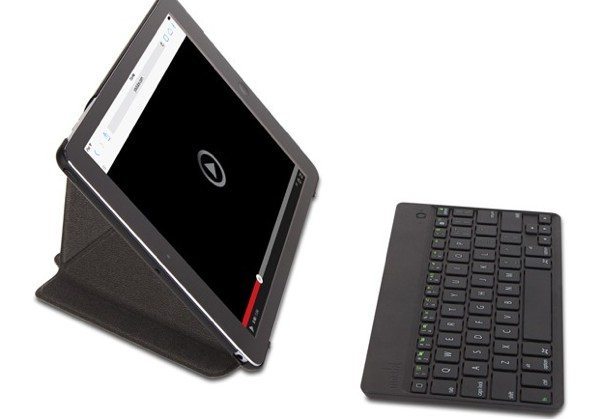 Despite offering excellent productivity the all-in-one keyboard case weighs just 350g. The keyboard has a battery life of around 130 hours and also has an LED power indicator, so this would be an all-round excellent case option for busy people on the go, and those requiring more than just a standard case.
The Moshi VersaKeyboard for the iPad Air will release in early 2014 at a price of $99, which considering what it offers sounds a reasonable price tag to us. Meanwhile if you simply want the VersaCover iPad Air stand case, that is available now at a price of $60 in blue, green, gray or pink color options.
Simply hit the above links to be taken to the Moshi product pages for these items. You may also be interested in our previous item on sophisticated cases for the iPad Air. Are you tempted to wait for January to get your hands on the iPad Air Moshi VersaKeyboard? Maybe you will opt for the iPad Air VersaCover alone? Let us know with your comments.