iPhone 6 Black is visionary and innovative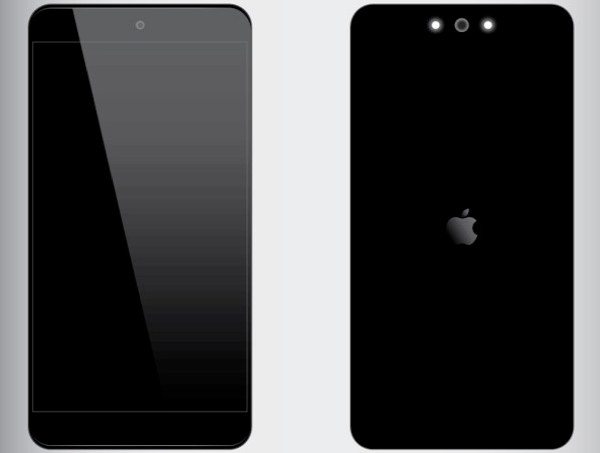 Many people are looking for Apple to come up with a completely revamped look for the iPhone 6 and there are plenty of ideas about what the next premium iPhone will offer. Now we want to show readers a new iPhone 6 Black Edition that has been envisioned with real innovation and would bring something very different to the table.
If you love this design then we should point out that this is a concept render of the iPhone 6. However it's often interesting to look at concept designs as they show us inspiration for what may eventually appear.
This iPhone 6 Black Edition comes from designer Adrian Valenzuela and was motivated by the all touch screen of one of his earlier devices, the Galaxy Nexus. Thus this design does away with the physical Home Button, while the volume rockers, power and silent buttons have been repositioned at the top of the phone.
The sensored buttons will illuminate when touched but disappear when not in use leaving clean edges. The home button is replaced with a sensor on the bottom panel that offers haptic feedback when registering a touch. This is seen as the next-generation Touch ID, which featured on the iPhone 5S, and there are also soft LED notifications for when in silent mode.
Another cool feature is wireless charging where the handset is juiced by electrodes in the user's body, solving forever the problem of battery life running out just when you least need it. Even the Apple logo acts as a sensor button when the camera app is opened and to preserve the clean slate look of the design the speakers are on the edges of the phone.
This iPhone 6 concept design has been envisioned with real flair and imagination and we think it's rather exquisite. You can see more images at the source link below. You may also like to check out some other recent concepts for the iPhone 6 here and here.
We'd love to hear what you think of this iPhone 6 Black Edition concept. Do you think Apple has rather lost its edge when it comes to the design factor? Would you like to see Apple come up with something as visionary as this for the real iPhone 6? Let us know with your comments.
Source: GDeluxe.com