iPhone 6 design idea tries to outdo Samsung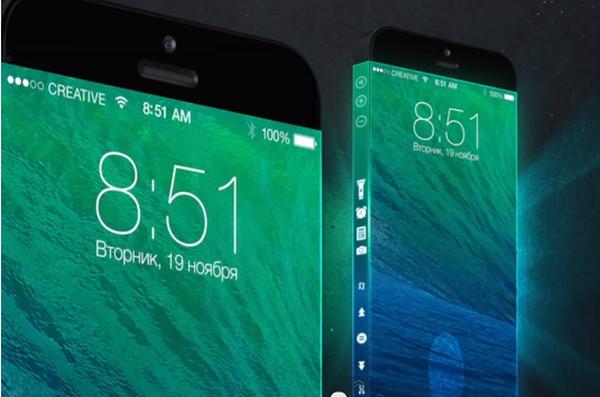 Going on recent rumours surrounding the next batch of iPhone models for 2014 there is a good chance we will see a bigger screen size for the iPhone 6, but the design idea we have for you today tries to outdo Samsung.
The image and video you can see on this page is the work of Arthur Reis who brought us another iPhone 6 concept a couple of days ago. This one as you can see has a wraparound display and comes as fierce rival Samsung gets a patent for similar technology.
This iPhone 6 design has specs that include a 4.4-inch Full HD unbreakable Sapphire wraparound touchscreen display. There is a new capacitive home button that includes an improved Touch ID fingerprint scanner.
Camera wise we have a 12-megapixel unit on the rear with a bigger sensor and f/1.8 lens that is capable of 1080p video capture at 120fps, while around the front there is a 5-megapixel Full HD shooter.
The device is thinner and lighter than ever before and the battery will now last up to 20 hours even using LTE. As you can see the wraparound display brings a number of controls to the edges of the screen such as the volume rocker along with shortcuts to the features such as the camera app, flashlight, alarm, music controls, and calculator.
While this design may be a little farfetched at least for the time being we could easily see things like this eventually, but there will be some concern on the edges of the display being prone to scratches or something worse.
Do you like this iPhone 6 design?
Source: ConceptsiPhone.