Motorola Moto G cases go on sale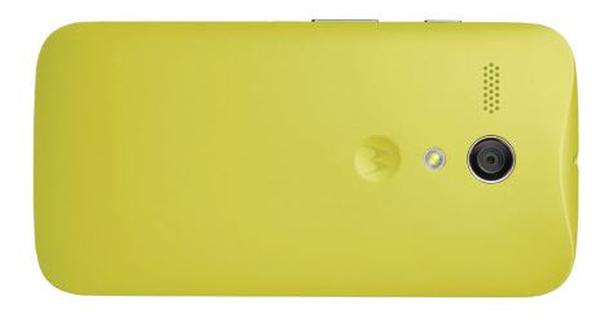 The recently released Motorola Moto G has really put a marker down for a high spec smartphone but at an affordable price, and already shortly after becoming available there are some Moto G cases and accessories gone up for sale.
The handset was launched after being leaked before being made official and if you live in the UK we have already heard that for the time being the device is not available at a wide range of high street retailers.
Phones 4u were the first out of the traps with availability of the handset shortly followed by Tesco, with the supermarket giant undercutting its rival if you don't mind purchasing it locked to its network, but handsets would also work for O2 customers.
Online retailers such as Clove have the handset available but only the 8GB version until next month, but it does have a nice range of cases and covers available to personalise your new device. The replacement rear battery cover comes in a number of colour options priced at only £9.99, and lets you add Lemon, Royal Blue, Violet, and Vivid Red colour finishes to the standard black Moto G.
The company also has the Moto G flip covers available which are priced at £18.99 and come in Royal Blue, Turquoise, Violet, Vivid Red, and White colour options. There are also a couple of other accessories that includes the Proporta Smartphone Sports Running Armband for £18, along with the Proporta Aluminium Lined Leather Pouch that is priced at £24, and to see the full range of accessories use the link above.
Have you already got the Motorola Moto G?