Best iPad mini 2 Retina case variety from Griffin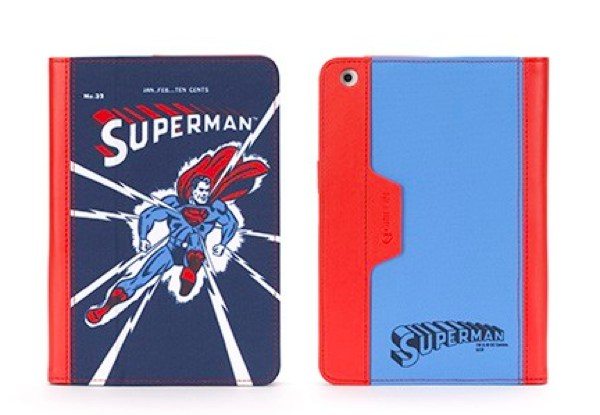 Plenty of readers will be considering buying a case for their new iPad mini 2 with Retina display tablet. Alternatively if you know someone with the new iPad mini or who is getting it as a gift, a case accessory could be a good gift idea. With that in mind we've rounded up some of the best iPad mini 2 Retina cases from Griffin.
Griffin has plenty of iPad mini 2 with Retina display cases that offer a variety to suit all tastes and requirements. If you want to find out more or order any of the following cases then simply hit the titles to be taken straight to the product pages.
First we've chosen the Slim Folio case in a notebook style. This flips open to reveal your iPad mini and has a microsuede inner lining to prevent scratching the device. Cutouts give access to the usual ports and control buttons and this case can also be folded for use as a 2-position stand for your iPad mini. The case features a pebble texture and comes in a choice of three color options, Black/Pebble, Purple Zebra and Chocolate and the price is $39.99.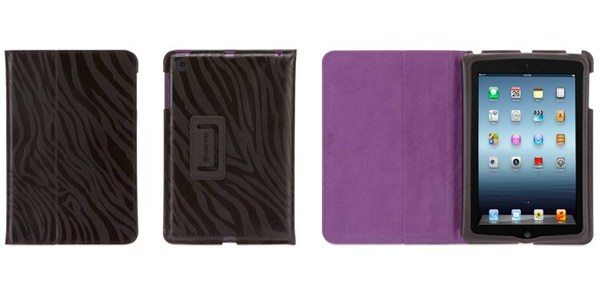 For those who don't want to use a case most of the time but still want protection for the device when not in use there's the Zatterino Sleeve. This is a stylish offering and is a padded sleeve. It's made of a paper composite meaning you can customize it by decorating it in your own style. It has a hemp pull-out strap that closes with a magnet, and the sleeve has wool felt lining for protection. This case is priced at $44.99.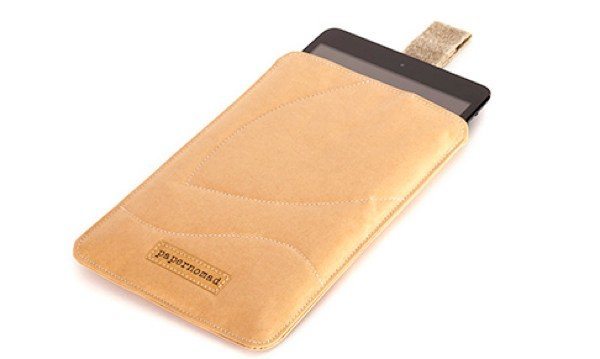 For something sturdier how about the Survivor Case for really serious protection. This military-duty case meets or exceeds US Department of Defense Standard 810F and will give protection even in extreme conditions from dirt, rain, shock, vibration, sand and more. It's made from a polycarbonate frame that's shatter resistant and also features shock absorbing silicone. It has a built-in screen protector and hinged plugs to seal connectors, ports, controls and camera lens. It also features a clip-on stand and it comes in a variety of color options priced at $59.99.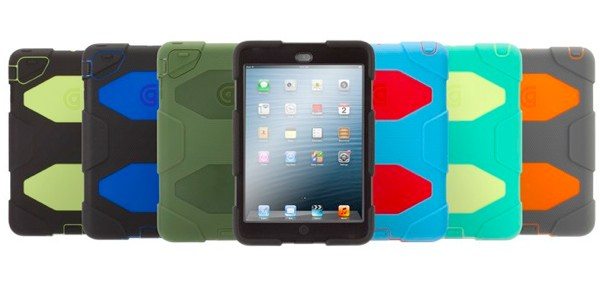 Our final choice is something a little more fun and is the Justice League folio case. This one features the superheroes of DC's Justice league and is a folio notebook style. The cover can be locked back to provide a multi-position stand and it has a microsuede lining and access to controls and ports. This case also features an integrated loop for carrying a stylus and the three options available are Batman, Superman and Wonder Woman. It's priced at $39.99.
You may also be interested in our recent look at iPad mini 2 cases with keyboards. The above are just a few of the iPad mini and iPad mini 2 cases available from Griffin, and we hope that at least one of them will be a good choice for your tablet. If you order any of these Retina iPad mini cases we'd love to hear what you think of it, so please do send us your comments.