Top Retina iPad mini 2 case choices with keyboards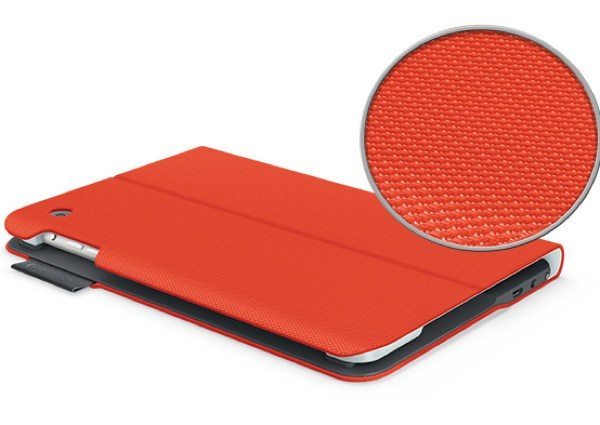 There are some great accessories available for the new iPad mini 2 with Retina display. Some would make great Christmas gifts this holiday season, and for those who want something a little special we've got details of some of the top Retina iPad mini 2 cases with keyboards for you.
These cases are from Logitech who have an excellent reputation for quality accessories. They are all compatible with not only the new iPad mini 2 Retina but also the original iPad mini, and to find out more or to order simply hit the title links. Color options may vary depending on region.
The first option is the Logitech Ultrathin Keyboard Cover, which is a super thin screen cover that also features an integrated Bluetooth wireless keyboard. It has an aluminum design and comes in a black, white, silver or purple color options. The keyboard has EasyType keys and also shortcut keys for a good typing experience.
The Ultrathin keyboard cover also has a recessed groove to the back of the keyboard, which acts as a stand and holds the iPad mini at a good angle for viewing. The cover attaches to your iPad mini with magnetic clips and the keyboard can be recharged with the included USB cable. As well as this your iPad mini 2 and keyboard will wake on opening cover and be put to sleep on closing, thereby preserving battery life. The price of the Ultrathin Keyboard Cover is $79.99.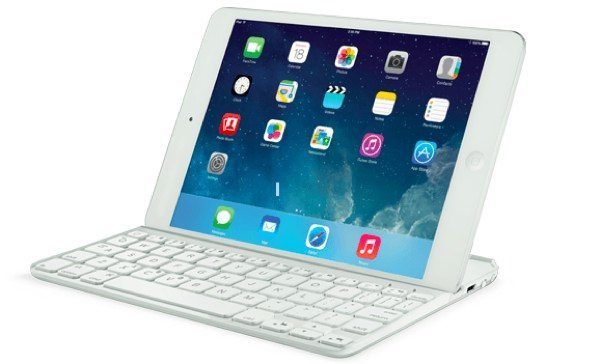 The next iPad mini 2 accessory is the Logitech Ultrathin Keyboard Folio (PU Leather). This case also features an integrated Bluetooth keyboard and this time the keyboard folio case can act as a stand with two different positions, either upright with the keyboard exposed or laid flat with the keyboard hidden. This also features a SecureLock system with powerful magnets that keep it closed.
It features auto-wake and auto-sleep and the folio-style case cover the front and back to protect your tablet. It's made from water-repellant materials using cutting-edge manufacturing techniques. This Logitech iPad mini 2 case is available in PU leather in Carbon Black, Matt Veil, Matt Purple and Green Leash color options and is priced at $89.99.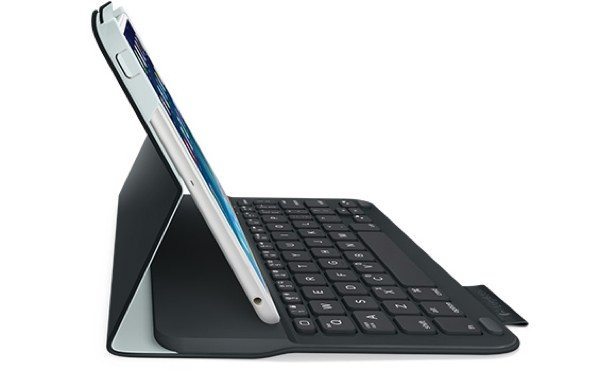 Finally we have the Logitech Ultrathin Keyboard Folio (Tech Fabric). This is pretty much the same as the previous case but in tech fabric with two different color options, Carbon Black and Mars Red Orange. This folio case is 19.3mm thick, weighs 285g and is priced at $99.99.
You may also be interested in a Case-Mate iPad mini 2 case or choices from a Pad & Quill that we've previously detailed. If you're looking for a case offering real productivity then one of the above Logitech keyboard cases for your iPad mini 2 could be a good choice. Will you be ordering one of these iPad mini 2 cases for your new iPad mini?