Retina iPad mini 2 case with distinction from Case-Mate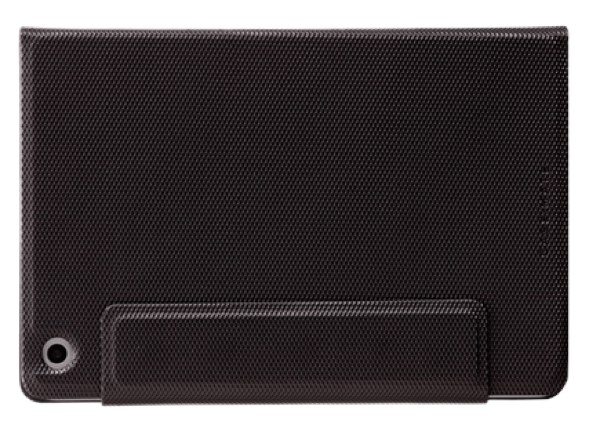 The iPad mini with Retina display has just released and is bound to be another big hit for Apple. Many of you purchasing the second-generation iPad mini are likely to want to keep it looking good by protecting it with a case. With that in mind we have details of a Retina iPad mini 2 case with distinction from Case-Mate.
You might want to treat yourself to this case for the Retina iPad mini. Alternatively it would be a good Christmas gift for someone you know who has the new iPad mini. Simply click on the title to be taken to the product page for more information or to order.
The Tuxedo Case for iPad mini/iPad mini 2 is a solid option at an affordable price. It's a good-looking case in portfolio style and is ultra-slim with re-usable adhesive backing. It can be folded to use as a stand for either portrait or landscape modes and has a textured soft-touch cover with ultra-soft microfiber interior.
The Tuxedo case price is $40 and it comes in Black, Lipstick Pink/Beige, or Rubin/Beige color options. At the moment the Lipstick Pink/Beige case is available while the other two color choices are listed as temporarily out of stock, although you can sign up for notification of availability.
You might also want to check out our previous articles about iPad mini 2 cases from Pad & Quill for those who want something with real style, or our earlier selection of best cases for the iPad mini 2. Hopefully among all of these choices you'll find just what you're looking for.
Are you intending to purchase one of these Retina iPad mini cases? Maybe you have another case to suggest that you think is worth recommending for the iPad mini 2?