Nokia Normandy leak combines Asha and Lumia intrigue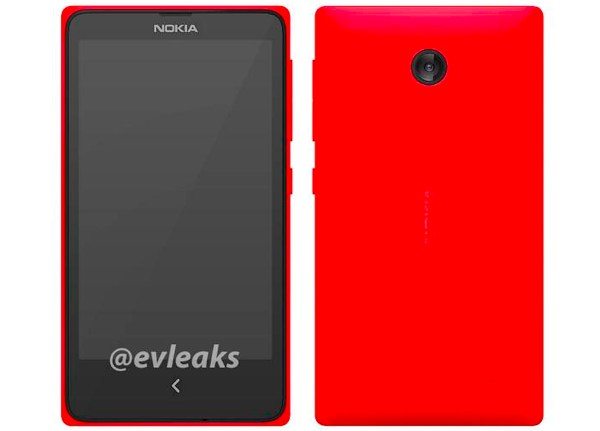 We have details today about a leak of a device dubbed the Nokia Normandy, said to combine elements of the Asha and Lumia lines. Not much is known about this smartphone just yet, but read on for what we do know so far.
Recently we informed readers about two leaked devices that are likely to debut Windows Phone 8.1 Blue when the update arrives next year. Those handsets were the Nokia Goldfinger and the Nokia Moneypenny, and now the Normandy has also leaked.
The image below comes from a credible and reliable source of leaked information and teases us about the Nokia Normandy with the tagline "A real Asha. Or Lumia?" Previously the Normandy has also been referred to as "the missing link" and so this device seems likely to bring the best of both worlds.
The leaked image shows a handset with a back button beneath the display, and hints maybe that this could be a larger display Asha phone rather than a Lumia. The popular Nokia Asha 501 only has a 3-inch display so this looks very much as though the Asha line could be developing some real improvements.
We can also see a rear camera with no flash apparent, but other than that no specs or features have been detailed yet. The Nokia Normandy is all rather intriguing and we'd love to know what readers think about this device.
Do you think the Nokia Normandy as it's currently known, will be an Asha or a Lumia handset? Let us know by sending your comments.
Source: @evleaks