Windows Phone 8.1 to debut on two new Nokia devices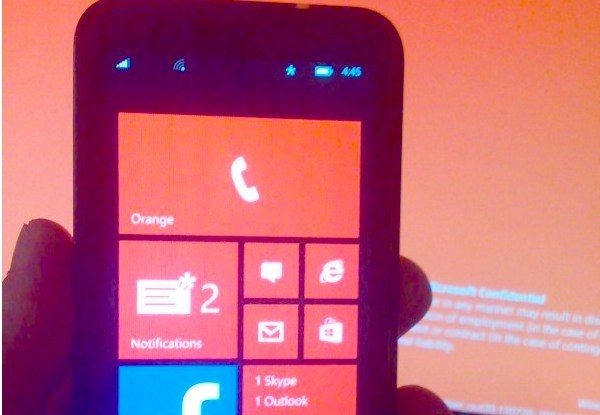 Just lately there has been plenty of talk about the WP8 GDR3 update, but attention is already starting to turn to Windows Phone 8.1 Blue. WP8.1 is scheduled to arrive next year and dribs and drabs about it have been leaking out so far. Now we hear that Windows Phone 8.1 will debut on two new Nokia devices.
Some time ago Windows Phone 8.1 made an appearance on the Nokia Lumia 620 suggesting a notifications center and improved multitasking. Following that we informed readers about Microsoft Cortana, a new virtual assistant set to arrive with WP8.1.
It looks likely that big changes are coming and it's speculated that WP8.1 will be officially introduced at MWC 2014 next February. Now prolific tipster @evleaks has come up with another tasty morsel and says that WP8.1 will premiere on two upcoming Nokia handsets.
These devices have the codenames Moneypenny and Goldfinger, the latter being a flagship device. It's also rumored that the Goldfinger may feature 3D Touch technology that Nokia has been developing for a while. This makes use of a dedicated hardware sensor for advanced gesture controls.
There are no other details about the Lumia Moneypenny or Goldfinger specs and features yet, but we'll pass on more as we hear it. Coincidentally (or not), a few days ago we told readers about a rumored new Nokia flagship smartphone and also a tablet that are also rumored to be heading for an announcement at MWC next year.
The phone referred to is the Nokia Lumia 1820 so it's possible that this could be one and the same as the Nokia Lumia Goldfinger. Time will tell, and we'll bring you more on these Nokia smartphones and Windows Phone 8.1 over the coming weeks and months.
Are you already looking ahead to the arrival of Windows Phone 8.1 Blue? Let us know what you'd like to see with this major update or with the Nokia Lumia Moneypenny or Goldfinger by sending your comments.
Sources: @Evleaks AND The Verge