Doctor Who Legacy game helps celebrate 50 years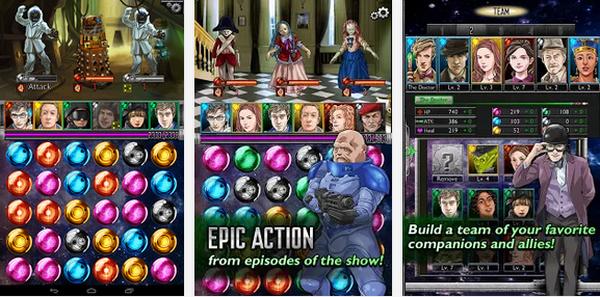 There has been a lot of celebrations going on over the last few days for the 50th anniversary of popular BBC time lord series Doctor Who, and now to help celebrate this the Doctor Who Legacy game has started to release for Android and iOS users.
The game is set to be a huge hit among fans of the Doctor Who series as for the first time ever they can interact with fifty years of the program as they travel through time and space. Fans will be able to relive some of the time lord's most daring adventures with his bravest sidekicks tackling all those enemies.
Users can team up with their favourite Doctor travelling back through time in the famous old Police Box tardis revisiting their favourite episodes from the series. Some of the Doctor's famous companions are available such as Amy, Clara, River, Rory, and many more.
Of course any Doctor Who game wouldn't be complete without famous old foe the Daleks, and to begin with episodes from seasons 6 and 7 will be available with new episodes and characters added in future updates for free, which will include the likes of K9 and Sarah Jane.
Freebies will be added throughout December and season 5 will be added free early next year and every future release will also be free. At the time of writing the game is available on the UK Google Play Store but is yet to reach the App Store but this should arrive later today, and you may be interested in another Doctor Who trivia app we recently reported about.
Have you been looking forward to this game?