Galaxy S5 design merges into Note 3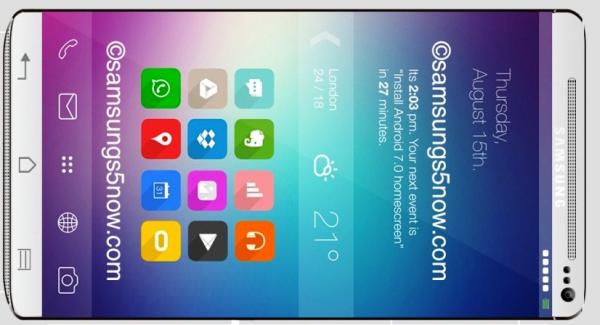 The rumour mill has been in full speed in the last few months regarding what Samsung has planned for next year and its flagship smartphone choices, and the Galaxy S5 has been at the centre of these rumours, but the design we have for you today merges the device into the Galaxy Note 3.
We have recently heard of a number of Galaxy S5 rumours surrounding the handsets specs, but the image you can see on this page is a concept phone by Samsungs5now and is using some of these rumours to come up with this design.
The handset has a 5.3-inch Super AMOLED touchscreen display at a resolution of 2560 x 1440 and 556ppi pixel density, while under the hood we have a Samsung built Exynos 6 true Octa core 64-bit processor with 4GB of RAM. There will also be another version just like now sporting the recently announced Qualcomm Snapdragon 805 quad core processor with its 4 Krait 400 cores and Adreno 420 graphics GPU.
Camera wise we would have the 16-megapixel rear camera with the new low light technology that Samsung has confirmed, and on this device the physical home button has been changed for a capacitive one.
The device would be capable of 4K video capture and would probably feature the new multi user video conferencing feature we recently heard about, and of course we have the latest version of Android 4.4 KitKat on board alongside a redesigned Samsung TouchWiz overlay.
Would you like the Samsung Galaxy S5 to look like this?