Samsung Galaxy S5 alleged premium build teased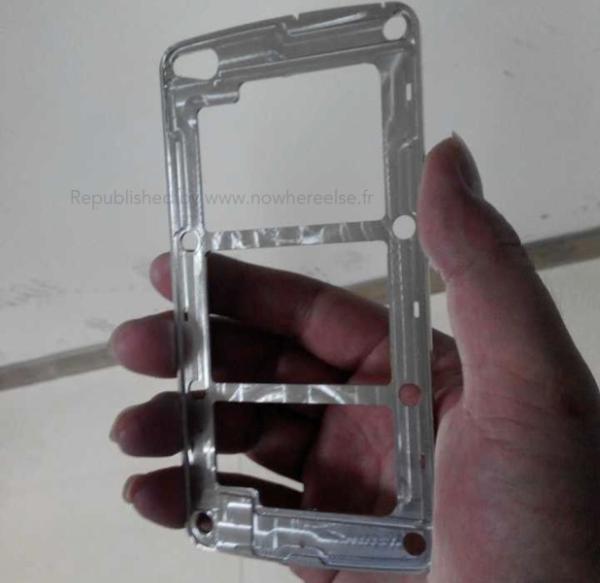 Samsung has been launching highly desirable handsets over the last couple of years but still comes under fire for using polycarbonate shells for its expensive flagship devices, which intensified with the release of the HTC One earlier this year. This led to a slight change with the latest Galaxy Note device, but now the Samsung Galaxy S5 alleged premium build has been teased.
There have long been rumours that Samsung would use an aluminium body for next year's Galaxy S5, and now the image that you can see on this page is supposedly the metal body for the handset. While this component could be for anything if it is for the next Galaxy S flagship smartphone it seems to suggest that we will also see an increase in screen size.
Going on the history of Samsung's flagship smartphones this is quite possible, as the Galaxy S4 release saw an increase to 5-inches up from 4.8-inches which could mean that next year's model goes up to a 5.2-inch display, which will put it in line with the LG G2.
This has to be taken with a massive pinch of salt though as previously we have heard that the Galaxy S5 will be released borrowing some of the design features of the Note 3 such as the faux leather rear cover.
Other recent rumours have included an eye scanner along with a 560ppi pixel density display that will be powered by Samsung's own 64-bit Octa core processor with possibly 4GB of RAM, and a recent patent hinted at a three sided wraparound display. Time will tell though what the Galaxy S5 launch will bring to the smartphone market
Would you prefer an aluminium body on the Galaxy S5?
Source: Nowhereelse.fr via BGR.