Samsung Galaxy S5 processor specs may break records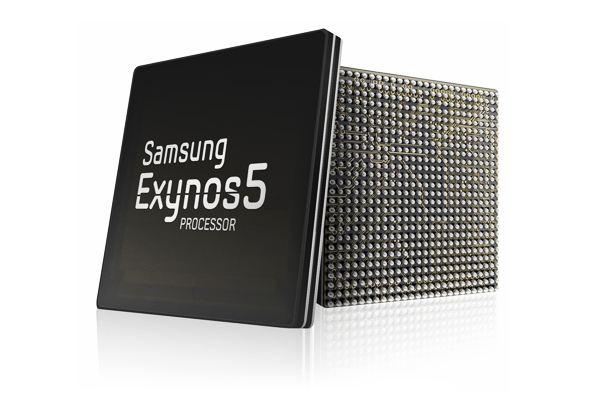 Samsung is currently enjoying a huge success in the smartphone market but as the likes of Nokia and HTC have found out companies need to keep providing hardware that stands out from the ever increasing crowd. Now there are reports that the Samsung Galaxy S5 will have processor specs that will help break records.
When Samsung launched the Galaxy S4 earlier this year there was disappointment from some consumers that didn't think there were enough changes from the handset it was replacing, but sales figures certainly don't seem to agree with this.
Now we have already heard that the Galaxy S5 would feature a 64-bit processor from the company themselves but a new report is suggesting that that the new Exynos 6 series of processors that is about to hit mass production will see the device feature 4GB of RAM.
The Apple iPhone 5S features a 64-bit processor but the company hasn't taken advantage of the fact that processors using this architecture can feature more RAM with the device only having 1GB. If the Galaxy S5 does feature 4GB of RAM it will be a record for a smartphone as currently this stands at 3GB in the Galaxy Note 3.
There has also been talk that next year's device will also feature a build similar to the Galaxy Note 3 by using the same fake leather rear cover, and we have also heard how the device may feature a 16-megapixel rear facing camera.
Potential purchasers of the Galaxy S5 though will hope that the company can provide a handset that still has a good battery life despite the increase in RAM, and if history repeats itself we will also see a slight increase in screen size as well.
What do you want to see most with the Galaxy S5?
Source: DT.co.k (translated).