Samsung Galaxy S5 16-megapixel camera sticking point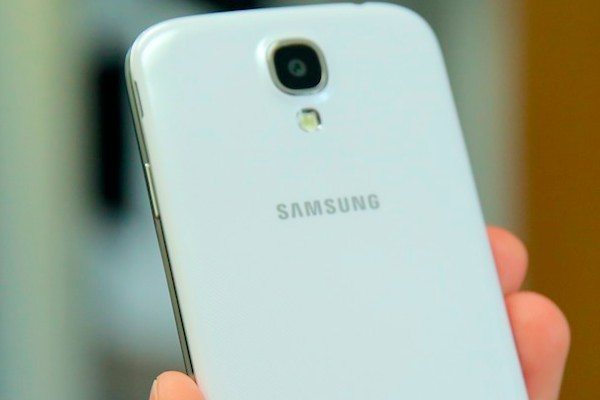 The Samsung Galaxy S5 is already attracting attention with plenty of leaks and rumors floating around even though the Galaxy S4 is only a few months old. One of the most important factors that many look for in a smartphone now is the camera capability, and now there are reports of the Samsung Galaxy S5 specs stepping up to a 16-megapixel camera sensor.
Just in the last few weeks, news regarding this Android smartphone has escalated amid speculation that the Galaxy S5 release may be earlier than expected. We've also heard of leaked Galaxy S5 features with aspects such as an eye scanning sensor being mentioned, as well as hints about the design.
The latest reports now suggest that the 13-megapixel rear camera of the Galaxy S4 will be replaced with a 16-megapixel variety for the Galaxy S5. As an interesting aside it also appears that a battle is on between Samsung LSE and Sony to be the producer of the 16-megapixel sensors for the Galaxy S5 camera.
The Galaxy Note 4 and Galaxy Note 3 both use Sony sensors, but the latest news states that another arm of the Samsung Group, Samsung LSI, is about to lock horns with Sony regarding the next flagship Galaxy S phone. It's said that Samsung will start checking out camera components for the Galaxy S5 in November, with a decision being made before the year is out.
There has been a lot of praise for the existing camera used on the Galaxy S4 so the idea of a 16-megapixel rear camera for the S5 is something that will excite plenty of fans of the line. There would be distinct advantages in Samsung using its own camera sensors for the Galaxy S5, and one of those concerns a cost reduction.
Another advantage is that using its own 16-megapixel CMOS image sensors means that it would be easier for Samsung to tie in the various features and camera quality desired. We already know that ISOCELL technology is in development that will enable better low-light photos for example.
Industry watchers will be following these events closely, and it will certainly be interesting to see how this bidding war between Samsung and Sony pans out. However, one sticking point for Samsung may concern whether Samsung LSI can come up with the numbers involved for mass production of the flagship Galaxy S5.
Is the camera set-up for a handset one of the major things you look for when you consider a new smartphone now? Are you already salivating over the thought of what the Samsung Galaxy S5 will bring to the table? Let us know with your comments.
Source: ETNews