Nexus 7 Android 4.3 video playback beats Android 4.4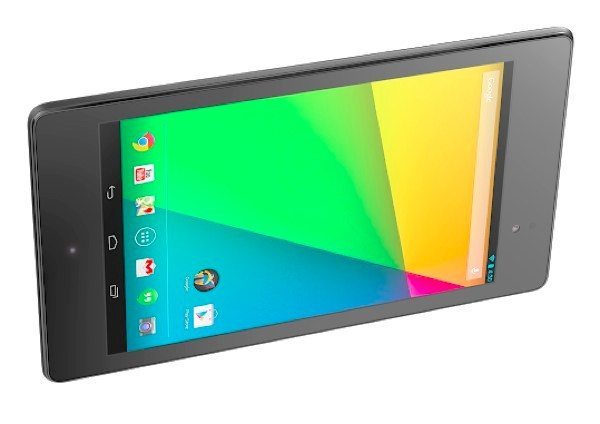 Now here's an intriguing thing to consider about the latest Google Android update and the Nexus 7. It may seem rather odd but some new tests showed that Nexus 7 Android 4.3 video playback actually beats the experience offered with Android 4.4. As well as this there's another result that may surprise many.
OptoFidelity has just concluded testing of video playback on the Nexus 7, both the older and the new Nexus 7 2013 versions. The tests measured HD video playback (24 fps) from YouTube as well as a local video stored to the device.
There was analysis of 720p playback at 30fps and 60fps, and 1080p playback at 30fps and also 60fps. The company used the OptoFidelity VideoMultimeter measuring three aspects of video playback.
One aspect is concerned with deviation, indicated by jerking movements, and another aspect concerned deviation from fps rate. The final aspect concerned dropped frames with an error point for every frame dropped.
Going back to the original fact that Android 4.3 playback on the Nexus 7 is better than when using Android 4.4, the other surprising factor was that that the picture on the original Nexus 7 topped that of the more recent Nexus 7 2013.
In summary the original Nexus 7 running Android 4.3 achieved the best video playback results, followed by the Nexus 7 2013 also running Android 4.3. Also the Nexus 7 2 was unable to play 60fps video in 720p or 1080p when running Android 4.4, but did manage it in 720p when using Android 4.3.
OptoFidelity's verdict was that the "quality perceived" by users was notably affected by the update, and that users should be aware of this before they decide to update to Android 4.4.
It's important to point out that these results are only concerned with the video playback aspect of the Android 4.4 update and that overall Android 4.4 KitKat has a lot to offer. Nevertheless this is an interesting finding and if you are particularly concerned about video playback you might want to think twice before you update from Android 4.3 to Android 4.4.
You can see the full findings from OptoFidelity at the source link below, and we'd be really interested in hearing your opinions about this. Many Nexus 7 owners will already have updated to Android 4.4 and we'd like to know if you've noticed any significant difference in video playback quality? Let us know with your comments.
Source: OptoFidelity (pdf)