HTC Dream tablet shows vision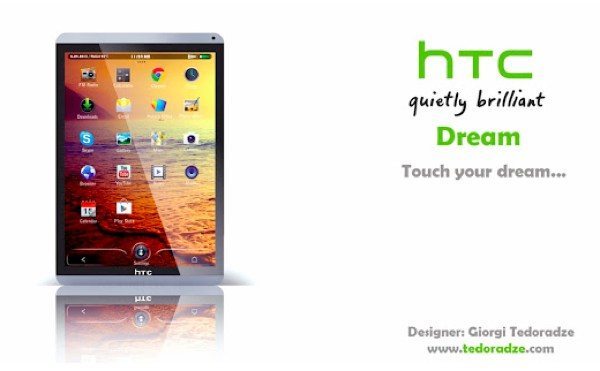 Today we want to show you the HTC Dream tablet that shows vision and possibilities of what the company could offer in the future. HTC needs to expand its range and this idea of a flagship tablet that could meet the challenge faced by the competition is an interesting prospect.
There will no doubt be plenty of readers who are hoping that the HTC Dream is a real device that's on the way. Unfortunately this is a concept design, but this offers an intriguing taster for what HTC could come up with, and we imagine many would like to see HTC develop something like this.
The HTC Dream comes from designer Giorgi Tedoradze and is simplistic and yet stylish at the same time. It also comes in a variety of colors to offer something rather different to the market. HTC Dream specs include a 1.6GHz dual-core processor, 8-inch IPS Full HD display and 2GB of RAM.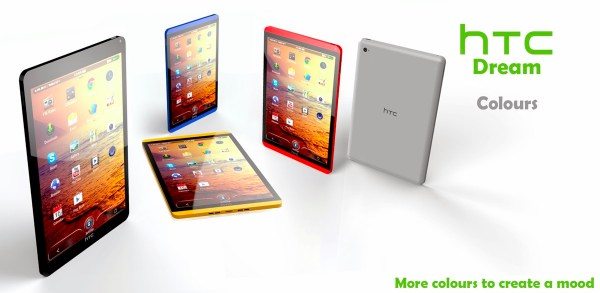 It comes in 16, 32, 64 or 128GB of internal storage model (expandable via microSD), and packs a 6-megapixel UltraPixel rear camera with optical image stabilization and 1080p video capture as well as a 2.1-megapixel front-facing camera.
There's also a 6500 mAh battery and the HTC Dream merits a specially created OS experience just for HTC tablets dubbed Android Sense Tab. Dimensions are 196mm x 130.3mm x 8mm and it has an aluminum build.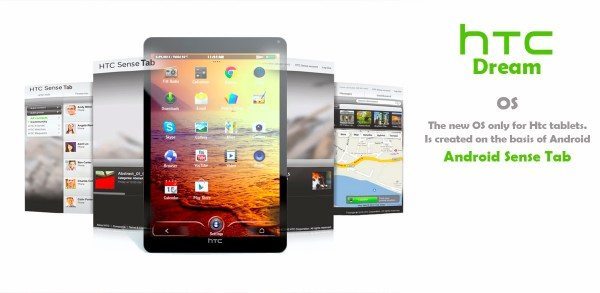 Tedoradze has even gone as far as rendering cases, packaging and stylus accessories for the device with the cases said to offer extra elements. We've shown some of the many images here but you can see more at the source below, and you may also be interested in checking out an HTC Five concept phone from the same designer here.
We're interested to hear what readers think of this HTC Dream concept. Would you like to see HTC come up with its own tablet along these lines? Let us know with your comments.
Source: Giorgi Tedoradze