Samsung Galaxy S5 metal vs plastic dispute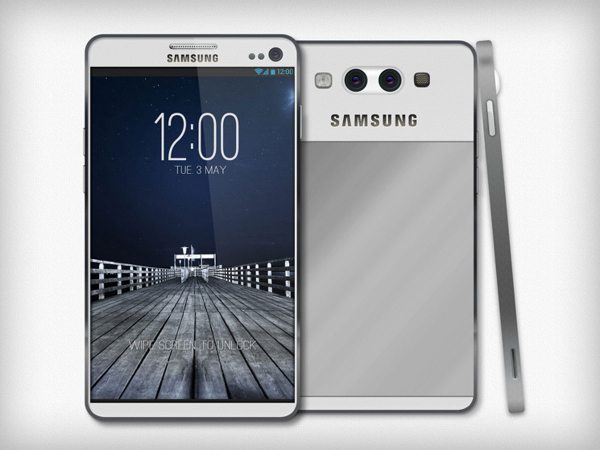 Samsung smartphones have a plastic casing, the HTC One has an aluminum casing and now we are hearing that the new Samsung Galaxy S5 may come with a metal body.
Yesterday we reported claims of the Samsung Galaxy S5 aluminium release, that Taiwanese company Catcher could be supplying Samsung the casings. If this were the case it would mean the SGS5 will sport the metal unibody design just like the HTC One, and we know the HTC smartphone is popular.
The Samsung Galaxy S4 is still popular today and that has a plastic body, the Galaxy Note 3 has the same and that is also doing very well, so why the need for aluminum on the Galaxy S5?
Samsung Galaxy S5 metal vs plastic dispute!
We have no clue if Samsung will be getting rid of plastic for good in favor of the metal, time will tell. Not too sure about Samsung users ever complaining about the feel of the S4 or Note 3, but we do know for sure Apple iPhone users say that the Samsung smartphones feel tacky and cheap.
If Samsung does decide to use metal instead of plastic would this sway other smartphone users, such as Apple fans? Samsung do pack in some superb hardware and software, stunning AMOLED screen, superb camera, great user experience and so much more.
Would you like these Samsung Galaxy S5 specs?
5-inch Super AMOLED display with a 2560 x 1440 resolution, 64-bit octa-core processor, aluminum body, 4000mAh battery, Android 4.4 KitKat operating system, 4K video, TouchWiz UI and 16 MP camera. One more question, would you like a fingerprint button?
There are a few questions above and if you can answer them that would be great, but here is the MAIN question — Samsung Galaxy S5 metal vs plastic, what would you prefer?