Sony Xperia Z1 Mini render created before launch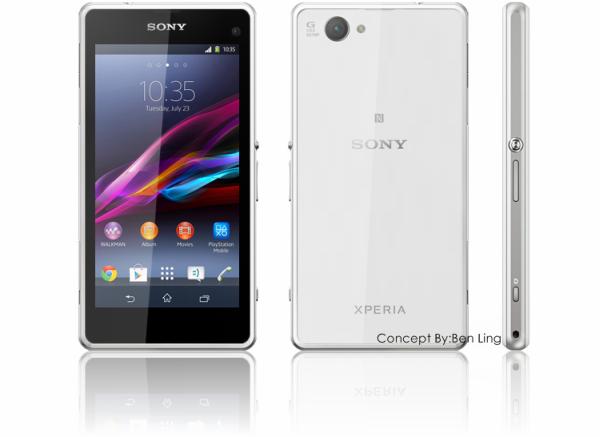 There has been lots of speculation over the last couple of months of a smaller flagship smartphone from Sony, and while a version has already been released in Japan the device hasn't so far been seen elsewhere. Today though we have a Sony Xperia Z1 Mini render that has been created before an official launch.
The Sony Xperia Z1 f has already been released in Japan and it is widely believed that a global version of the handset will become available, and will finally offer consumers a true mini version of a flagship smartphone as the only difference from the full sized Sony Xperia Z1 would be the screen size.
Today we have a concept phone that sees the Sony Xperia Z1 Mini rendered by Ben Ling, which borrows the design of the larger sized smartphone. We have the rumoured 4.3-inch 720p touch screen display that is powered by the quad core Qualcomm Snapdragon 800 processor clocked at 2.3GHz, and paired with 2GB of RAM.
There is 16GB of on board storage that is expandable by up to 64GB via microSD card, and the same 20.7-megapixel rear facing camera paired with a 2.2-megapixel front facer set up as the Xperia Z1. Other specs are listed as NFC, 4G LTE, and the Android 4.2 Jelly Bean operating system but you would have thought once the handset does become available it would ship with at least 4.3 Jelly Bean.
It is doubtful now that the Sony Xperia Z1 Mini will be arriving this year now and we may have to wait until the Mobile World Congress in February, unless it appears next month at CES in Las Vegas.
Do you want to purchase the Sony Xperia Z1 Mini?
Source: Concept Phones.