Met Office UK warnings via mobile app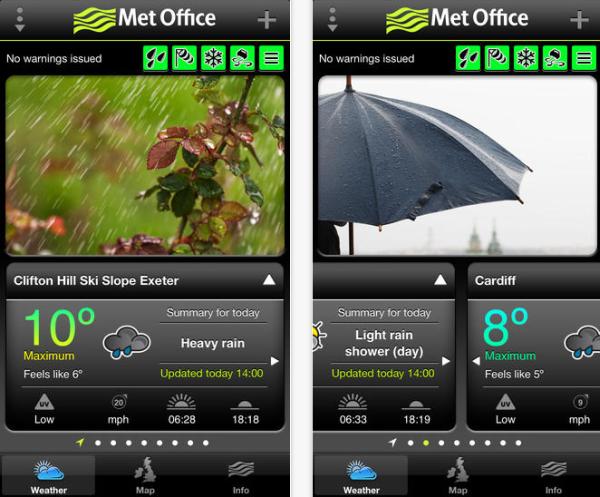 We are at that time of year where the weather can be even more changeable than usual with residents in the United Kingdom recently experiencing storms and flooding, but users can get Met Office UK weather warnings via the official mobile app.
There will be many of us that have a weather application installed to our mobile device and one of the most popular for UK residents is the Met Office Weather application for Android and iOS. The app allows users to get forecasts for the UK wherever you go with five day forecasts for more than 5,000 locations in the country.
Forecasts range from three hours ahead or up to five days and include severe weather warnings with detailed information, and include interactive daily weather maps while the app will automatically detect your current location.
Users can save up ten different locations to receive weather information and the Android version of the Met Office Weather application has recently received an update, which included bug fixes for the 4×1 widget among some other performance related fixes, and removed incorrect permission.
The Met Office Weather app is available on the App Store for owners of the iPhone, iPod Touch, and iPad running iOS 5.0 or later with the Android version is available via Google Play for devices running Android 2.1 or later.
Do you use a weather app?