Nexus 5 tips for optimizing your experience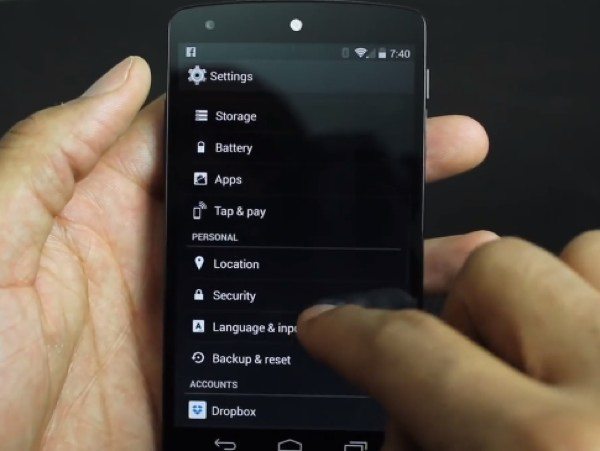 The Google Nexus 5 smartphone has been in big demand since its recent release. If you have this phone or are about to purchase one you might be interested in checking out some Nexus 5 tips that will help to optimize your experience with this LG-made device.
The Nexus 5 is a particularly desirable handset for Android users who like to run pure Google Android, and we've previously posted many articles on it, which you can see more of here. Sometimes a video can be a handy way of absorbing useful information about a device, and the one we want to share with you today is good for leaning more.
It's often the case that many of us don't use our phones to their full potential, as we're unaware of all of the many useful tips and tricks available. That's where the 5-minute YouTube video that we've embedded below our story could come in useful.
The Nexus 5 runs Android 4.4 KitKat, upgradable to 4.4.1 and some of the tips in the video can also be used on other devices running KitKat. The video begins with tips on camera usage and goes on to talk about default SMS application.
It goes on to discuss many more tips involving aspects such as quick settings, the business look-up feature, OK Google voice settings, GPS location data settings, lock screen controls, the developmental ART feature and background processes. Clear demonstrations are shown for all of the above.
Once you've taken a look at the video below we'd appreciate your comments. Do you think you're making the most of your Nexus 5? Maybe you have another useful tip or trick to suggest for other readers?