LG G Flex release for India official for February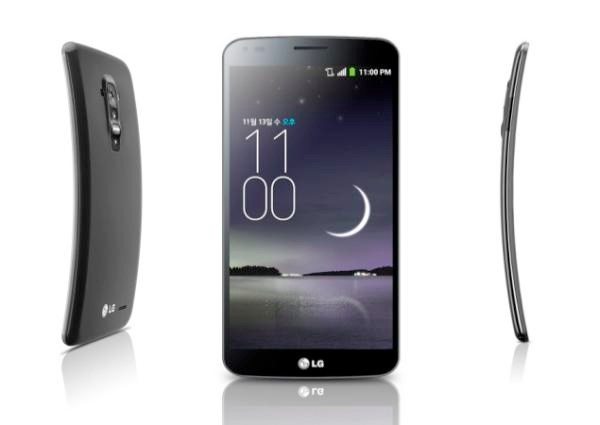 The LG G Flex smartphone is generating a lot of interest right now because of its curved flexible design. Its release is rolling out slowly to different regions worldwide and we now have news for readers in India. The LG G Flex release for India is official for February as announced today.
This phone has some admirable specs, but it's really the design that has got people talking. A recent LG G Flex video review that we shared with readers showed how truly flexible the device is, something that should make it very durable. The reverse of the phone also has self-healing capabilities.
LG gave information about the phone's release in India at an event in New Delhi today and although the LG G Flex price for India has not been confirmed yet, a general estimate from general manager Amit Gurjal puts it at around Rs. 60,000 to RS. 65,000.
Specs of the LG G Flex include a 2.26GHz Snapdragon 800 quad-core processor, Adreno 330 graphics, 2GB of RAM and 32GB of internal storage (non-expandable). It also has a 6-inch curved P-OLED display with resolution of 1280 x 720, a 13-megapixel rear camera, 2.1-megapixel front-facing camera and a 3500 mAh battery.
The LG G Flex runs the Android 4.2.2 Jelly Bean operating system and is only 7.9mm at its thinnest point increasing to 8.7mm thick. LG G Flex features include Dual Window, QTheater and Swing Lockscreen, and it includes three Rear Key LED indicators.
Are you eagerly anticipating the release of the LG G Flex in India? What are your thoughts on the pricing of this device? We're always interested to hear from our readers.
Source: NDTV Gadgets