New Nexus Wireless charger finally sees UK release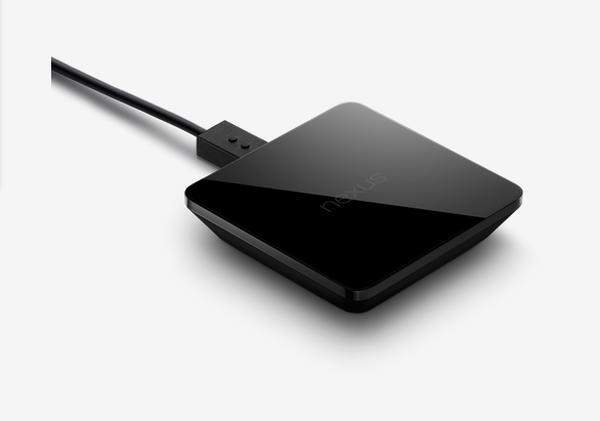 There is slowly becoming a growing trend for mobile devices to be recharged without the need for messy wires that can also become tangled or damaged, and now the new Nexus Wireless charger finally sees a UK release on the UK Google Play Store.
The Google Play Store has been getting a few new additions recently and even in the UK with the release of the white Nexus 7 2013 tablet PC, and now that elusive official Wireless Charger has arrived for consumers to purchase in time for Christmas.
Last month we heard how the accessory had a coming soon page in the UK while the product was readily available in other regions, but now UK consumers can pick up the Wireless Charger for £34.99 via Google Play with dispatch promised at the time of writing between 1 and 2 business days.
The product will work with the Nexus 4, Nexus 5, and Nexus 7 2013 or any other product that supports Qi Wireless charging. The charger will fit securely to a desk or any other table, and the clean and compact design is perfect for quick grab and go charging.
It only weighs 105 grams measuring 60mm x 60mm x 12.5mm and comes in a black finish, and could be the perfect gift for anyone that owns one of the Nexus family that supports wireless charging.
Will you purchase the official Wireless Charger?