Temple Run 2 update unlocks 2013 Santa Claus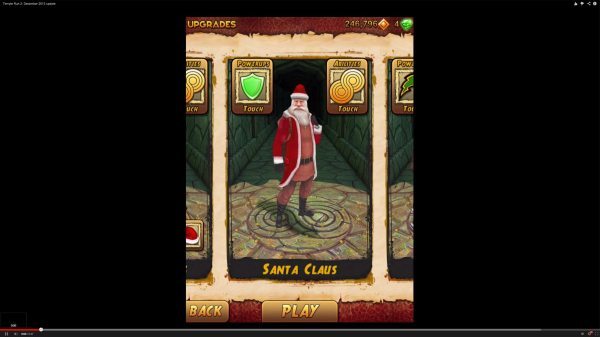 Temple Run 2 is was one of the most addictive games to play on mobile devices, but like many it got a little too boring and that is why many have not played it for a while. Maybe a brand new update may make you start the gameplay once again.
The new Temple Run 2 version 1.6 includes more features to bring that festive feeling to your smartphone or tablet.
When the game release in January this year I was on the game a lot when I was not working, it saw over 20-million downloads in just a mere four days and around about 50m is just a month. There has not been a major update for a while and now Android and iOS owners can play a Santa Clause.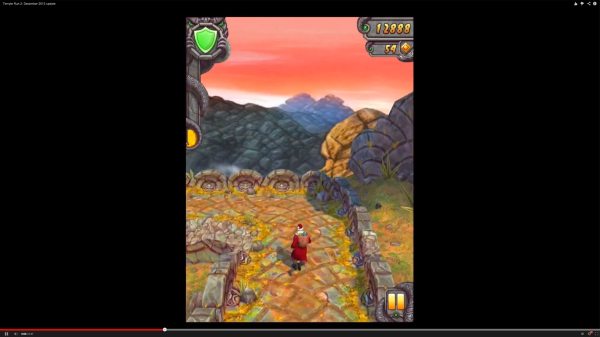 The new Temple Run 2 v1.6 update allows you to run a Santa for a limited time only; this will only run through the holiday season and will use gems to unlock. There are five new artifacts to unlock, which includes a stocking, present, candy cane, holly and wreath. There are new Santa hats whereby the users needs to earn a Santa hat for each character when you collect each of the holiday-themed items, there is a new Water slide play feature and players can dive through treacherous waters, there are new unique obstacles and more.
The Santa character can be unlocked with 60 gems, earn these via Temple Run 2 gameplay or via in-app purchase. Download Temple Run 2 now via the App Store or Google Play Store — Have you installed the new Temple Run 2 v1.6 update yet?