Official Nexus 5 accessories video review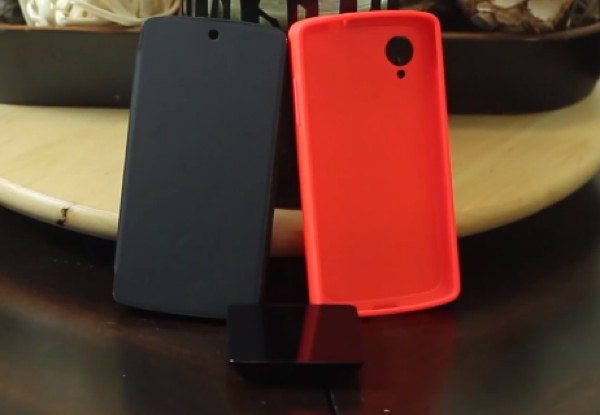 The LG-made Google Nexus 5 is another in the successful line of Nexus devices. The phone has been in big demand, as are the accessories that accompany it. Today we want to show readers an official Nexus 5 accessories video review.
We've previously given details on the official Nexus 5 bumper case and quick cover, as well as the wireless charger that you can check out for more details. However, if you're not sure whether to purchase one, this video will give you a good look at the accessories and what they offer.
The 4-minute YouTube video below this story shows all of the above starting with the official Nexus 5 wireless charger. This is designed as a small platform rather than the wireless charging orb from last year that many users found frustrating as their devices slid off. The video shows just how easy this is to use and how well designed too. This accessory is deemed to be worth its $50 price tag.
The video goes on to show the LG Nexus 5 QuickCover, which turns on the screen on opening and turns it off when closed. This Nexus 5 case has a soft-touch exterior and the soft interior protects the handset from scratches. This case is said to have a solid build quality with precise cut outs and this Nexus 5 accessory is also priced at $50.
Finally we see the Nexus 5 Bumper Case that comes in a variety of colors and is a basic way of protecting your device. It costs $35 and is deemed to be competent of doing the job. Ultimately these are all good accessories, although the question of just why they took so long to arrive is asked.
You might also be interested in our look at some of the best Nexus 5 cases from Cruzerlite. Once you've watched the Nexus 5 official accessories video that we've embedded below this story we'd really appreciate your comments.
Will you be ordering any of the official Nexus 5 accessories as shown in the video? Maybe you have an interim case but will be replacing it with an official Nexus 5 accessory?