HTC One Max black edition shows up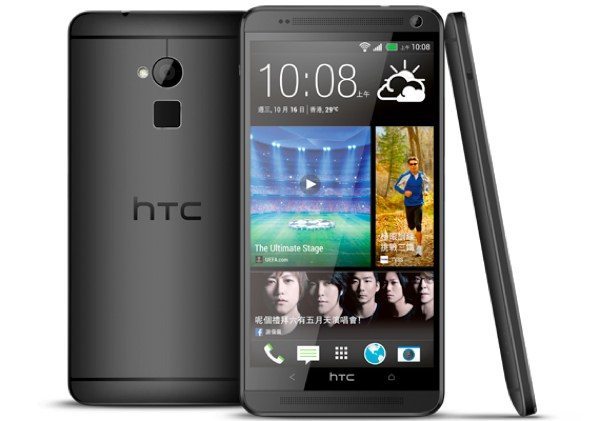 If you're thinking of purchasing the HTC One Max smartphone you might be interested in this latest snippet of news. Recently a red HTC One Max was leaked although it has not been officially launched yet. Now an HTC One Max black edition has also been spotted.
This phablet originally launched only in a silver color, and the One Max red model was recently leaked by a Taiwanese operator and pictured in promotional materials.
The smaller HTC One flagship eventually turned up in various color options after originally releasing in only black or silver, so we were not exactly surprised to see another One Max color. Now a black HTC One Max has been pictured on the official HTC website in Hong Kong.
The HTC One Max has generated a lot of interest in those who wanted a larger version of the HTC One and it's great to see more color choices turning up. Apart from the size the One Max has the bonus of a fingerprint scanner, which the HTC One didn't have.
Just the same as the red One Max the new HTC One Max in black has not been officially launched yet, and there's no way of knowing at this stage which markets it will be sold in. Nevertheless, this new color prospect could make some wonder whether to hold off purchasing the silver variety of the One Max.
It looks likely that the black or red One Max won't be on sale until after Christmas now though, as the holiday shopping season is very close to its end. Of course, this could be a way for HTC to entice more buyers to the device once the holiday season is done and dusted.
Would you be interested in the HTC One Max in black? Let us know by sending your comments.
Source: HTC