Nexus 5 speaker fix comes via subtle design change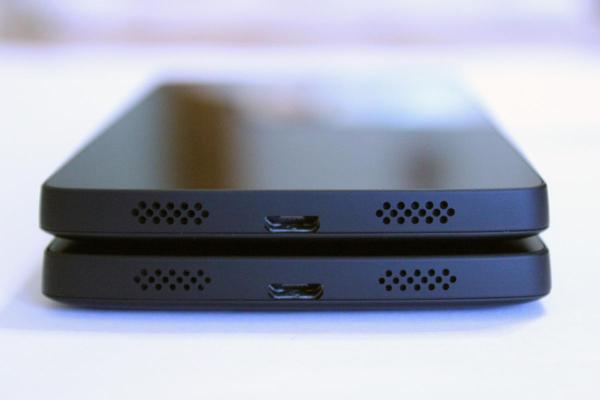 The new LG Nexus 5 has been pretty much well received by those that have used the device or taken the plunge and actually purchased one, but a couple of small problems soon emerged for some owners of the device but the Nexus 5 speaker fix comes via a subtle design change.
Last month we heard that some users of the device has discovered a problem with the device when listening to audio, with certain things sounding like they were coming from inside a cave as the sound bounced around like it was trying to escape.
Many thought the issue was down to software with some spoken audio having distortion and an echo, but as you can see from the image on this page the later version of the Nexus 5 smartphone have had a slight alteration to the speaker grill.
A member of the XDA Developers Forum who returned a faulty Nexus 5 before receiving one of the new versions of the handset. The new handset was put next to an old model revealing it had slightly different shell with larger holes for the speaker grill.
The protruding SIM card tray was gone and the handsets physical buttons had a better and sturdier fell to them, which has seemingly fixed the issues that some owners were complaining about previously.
This won't be good news for those that purchased the device straight away and some may even feel cheated by this, and wondering why LG didn't sort this before releasing the handset.
Have you noticed these problems or do you have one of the later models?
Source: Pocket Droid.