Nokia Lumia 525 price for Vietnam, Singapore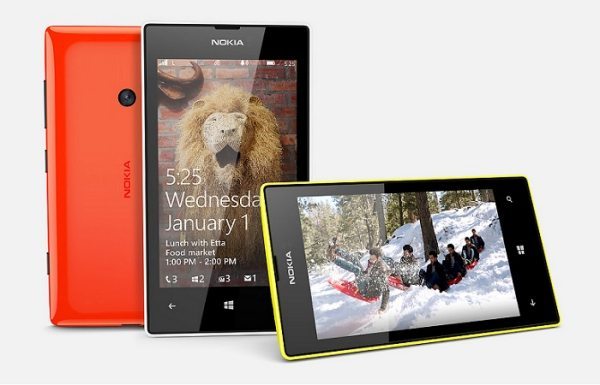 Most of the time we all care about when a new smartphone is being released in our own country, but what about others such as Vietnam and Singapore!
Yesterday we reported about the new Nokia Lumia 525 and how much it will cost in Singapore, the smartphone is now on sale in this country for S$249, which is about $200 USD and will be available in white, matte black, yellow and glossy orange, and the good thing is that users will be able to change the swappable back covers.
Now we can report the Vietnam price of the Nokia Lumia 525 handset, the price will be 3,499,000 VND ($164 USD), users can also insure it for a worth of 7,000,000 VND ($329 USD).
The above figures means users can have a very good insurance plan, but we must stress this only covers if the Lumia 525 if it should fall or gain water damage for up to a year after the handset has been purchased.
The Nokia Lumia 525 specs recap, comes with a 4-inch IPS LCD display, dual-core 1GHz Snapdragon S4 CPU, Windows Phone 8, 1GB of RAM, 5-megapixel camera, microSD card slot, 7GB of SkyDrive storage and much more.
Please do let us know if you live in Vietnam or Singapore and if you will be buying the Nokia Lumia 525?