Yahoo Weather app update supports iPad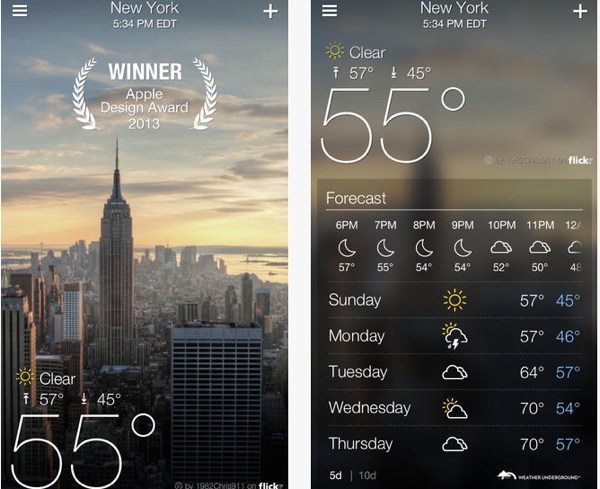 Yahoo Weather is a popular app on the Apple App Store and an update has arrived today bringing much wanted iPad support. The update brings the app to version 1.5 and we have further details of this highly rated app coming right up.
The Yahoo Weather app offers accurate weather forecasts for iOS devices as well as some amazing photography that matches the time and day, current weather and your location. It's an engaging app that makes something as mundane as checking a weather report more interesting.
Features of the app include detailed forecasts and other information, interactive maps showing radar, satellite, heat and wind and also sunrise and sunset times. Users can swipe vertically for weather info or swipe horizontally for particular locations.
Another benefit of the app is severe weather alert notifications for US cities, and a nice touch is that photos can be submitted for the app via Project Weather on Flickr. Version 1.5 brings the welcome addition of iPad support so that the design and layout is optimized for the larger display of the tablet.
The update also brings interactive animations to the app when you scroll through the forecast, and allows users to share the weather via Mail, Messages, Facebook and Twitter. The Yahoo Weather app is free and available from iTunes here. It's compatible with iPhone, iPod touch and iPad running iOS 6.0 or later.
You might also be interested in our recent post on the Weather Channel app here. We're pretty impressed with the Yahoo Weather update for iOS and wonder what you think? Send your comments to let us know.