iPhone 6 Air gets own TV AD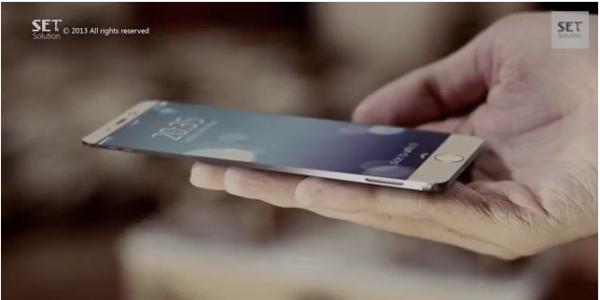 It is widely believed that the smartphone offering from Apple next year will see a complete redesign with a possible increase in screen size, which has led to a number of design ideas from various sources, and today the iPhone 6 Air gets its own TV AD.
A few days ago we had a couple of iPhone 6 design ideas that included the curved iPhone 6C, and a stylishly thin iPad Air. The same team behind these concept phones, Set Solution has also created a video that would be a TV AD for the iPhone Air.
The video is just under a minute long but is comparing the iPhone Air with the lightness of a leaf, and as we reported before this design features an iPhone that is only 3mm at its thickest point reducing down to only 1.5mm at the top of the device.
It also only weighs a lightweight 70 grams with an edge to edge 5-inch Full HD touchscreen display with the Touch ID feature still present, but of course it is highly unlikely that we will see such a handset in the near future but many believe that Apple has to raise the bar next year with the release of the iPhone 6.
We have also recently seen an iPhone 6 concept from the same source that has a retina eye scanner instead of the fingerprint scanner that is now available on the iPhone 5S.
Do you like this design?