Samsung GamePad finally released for some, price MIA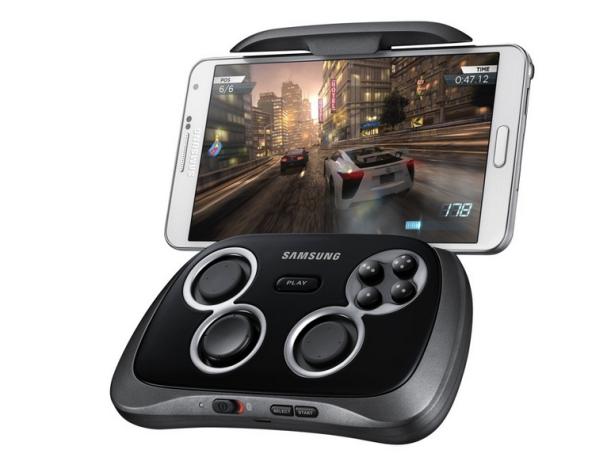 We have been seeing a vast improvement in mobile gaming over that last couple of years especially when it comes to smartphones and tablet PCs, which has also seen more accessories becoming available to make playing games on such devices even easier. Now finally the Samsung GamePad is released for some regions with an official price MIA.
Back in March just after the launch event of the Samsung Galaxy S4 the GamePad appeared on the Samsung website before disappearing altogether. Now the device has undergone an apparent redesign and the company has now officially announced the device.
The Samsung GamePad has been designed to work with Samsung handsets running the Android 4.3 Jelly Bean operating system or above, and can be attached to any other make of handset between 4 and 6.3-inches in size running Android 4.1 or above.
It connects to the handset via Bluetooth and with the addition of an HDMI cable or AllShare Screen Mirroring users can connect the device to a TV screen. To begin with there have been 35 games promised to support the device that are optimised to work with the GamePad, which includes the likes of Asphalt 8 and Virtua Tennis Challenge.
More games are promised for next year but at the time of writing Samsung hasn't revealed the official pricing of the device with it currently available in select European markets. Users will be able to access the new Mobile Console app just with a quick tap of the PLAY button, which also allows them to purchase or browse supported games.
One online retailer in the UK is already listing the device though for £79.99 including taxes for pre-order but this could change, and states stock is expected this week.
Will you purchase the Samsung GamePad?
Source: Samsung.