CarolBox Christmas Carol Sing Along app free for iPhone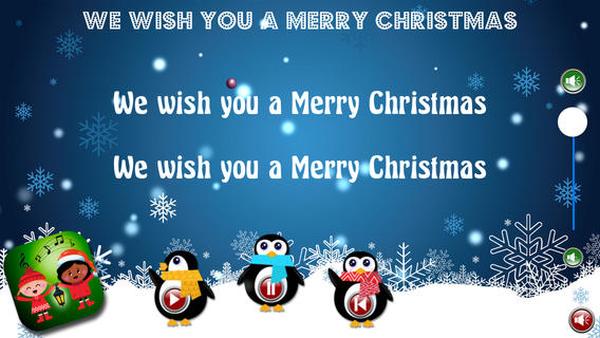 We are only one week away now from that big day where many of us will be spending time with friends and family, and to help you get in the festive spirit with have news of a free iPhone app which is great for those that love a Christmas carol.
Christmas 2013 is almost upon us as many people rush out to do that last minute shopping and gift wrapping, and today we have news of a free iOS app that has a selection of those all time favourite Christmas carols for everyone to have a sing-along to.
The songs feature a karaoke style bouncing ball that will guide you through the words of each song as the whole family joins in the festivities. Each of the 19 traditional Christmas carols feature the full song lyrics, which are accompanied by some festive looks that includes falling snow.
There are also volume controls and iOS users that also own the Apple TV can take advantage of the Apple Airplay feature to have the app appear on their TV making it even easier for the whole room to join in.
CarolBox Christmas Carol Sing Along 1.2 is available worldwide on the App Store for owners of the iPhone, iPad, and iPod Touch running iOS 6.0 or later. If you haven't done it yet there is still time to send young children a personalized video message from Santa via the PNP app.