Galaxy S4 pink for UK landing soon at Phones 4u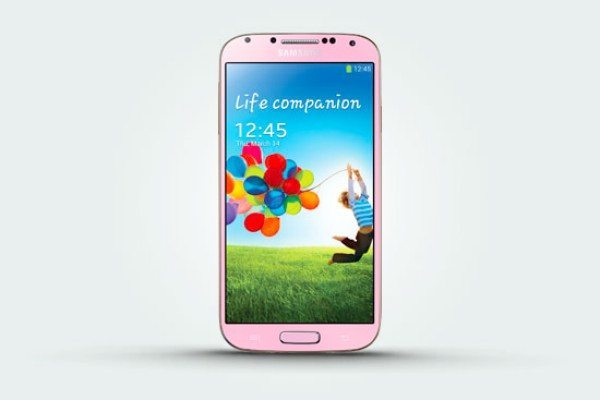 The Samsung Galaxy S4 is an extremely popular handset and since its arrival on the scene in Black Mist or White Frost it has been slowly joined by more colour options. Now the Samsung Galaxy S4 in pink for the UK is landing soon at Phones 4u.
The pink variety of the Galaxy S4 has now been announced and will arrive in early January with Phones 4u exclusivity lasting throughout the month. Although the phone isn't yet available it's already up for pre-orders.
The pink Galaxy S4 has bronze-looking edges and has the same specs as the standard white or black versions with a 1.9GHz quad-core processor, full HD 5-inch display, 13-megapixel rear camera, and 2600 mAh battery.
Phones 4u will supply the phone on various plans and for different carriers including Vodafone, Orange, EE and T-Mobile. Plans start from £33 monthly on a 24-month contract with 3G as a web exclusive. Another deal for 4G on Vodafone is priced at £38 per month but with this plan you'll get a free wireless speaker worth £120.
If you want to pre-order the Samsung Galaxy S4 in pink head to Phones 4u. Once the phone is available it will be available both online and in Phones 4u stores.
If pink is not your thing then there were also recent reports that a new Black Edition Galaxy S4 is on the way, rumored for February. This is thought to be a truer, deeper black than the Black Mist version already available.
Will you be placing a pre-order for the pink Galaxy S4 at Phones 4u? Let us know by sending your comments using the box below