Vivo Xplay 3S takes on Galaxy Note 3 with 2K display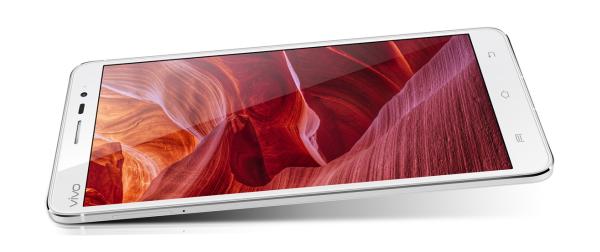 For many that want to own a phablet sized smartphone will choose the latest offering from Samsung which was recently voted the best handset of 2013, but the officially announced Vivo Xplay 3S takes on the Galaxy Note 3 with a 6-inch 2K display.
While the Samsung Galaxy Note 3 is arguably the best Android smartphone currently available the handset is coming under increasing pressure from rival companies handsets, and this has just increased with the official announcement of the Vivo Xplay 3S.
The handset is being hailed as the first smartphone to offer a 2560 x 1440 resolution display so the 6-inch screen has a whopping 490ppi pixel density, which compares to the 5.7-inch Full HD display on the Note 3 that has 386ppi.
This Chinese device shares the same quad core Qualcomm Snapdragon 800 2.3GHz processor along with 3GB of RAM as the Galaxy Note 3, but some of the other specs of the Vivo Xplay 3S leave the Samsung handset behind.
We have a fingerprint scanner on the rear of the device and the device has twin stereo speakers as well, while camera wise we have a 13-megapixel shooter on the back paired with a 5-megapixel front facer.
Internal storage comes in at 32GB while there is also DTS Sound, two audio chips, 4GLTE, Bluetooth, Wi-Fi, GPS, and a 3,200 mAh battery supplying the juice. Smartphones with 2K displays are set to become the new norm in 2014 with the Galaxy S5 rumoured to be getting such a screen along with the upcoming Oppo Find 7.
Being a Chinese handset the Vivo Xplay 3S is relatively cheap at least in its homeland costing 3,498 Yuan which is around £352/576. It is hoped that the device will eventually see a global release which would really see other manufacturers sit up and take notice.
Do you like the look of the Vivo Xplay 3S?
Source: Vivo.