Image sparks talk of Galaxy S5 leak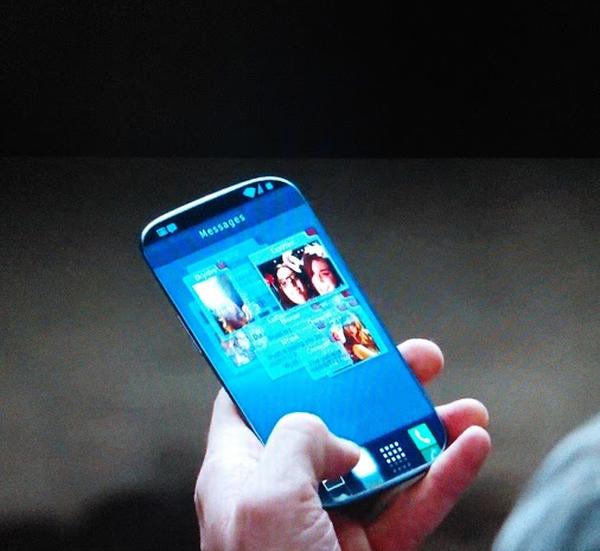 The anticipation for the release of the Samsung Galaxy S5 is growing all the time with constant rumours and speculation emerging, and now an image of a smartphone has sparked talk of a Galaxy S5 leak.
While there has been lots of speculation over the specifications for the Samsung Galaxy S5 not much has appeared revealing the design of the handset, and the image that you can see on this page appeared during a movie called Paranoia that was being watched by Raoul Thomas a Google+ user.
This has led some to comment on the post suggesting that it is a subtle Galaxy S5 leak, which has been seen before with other impending smartphone releases. Some have wondered if it is simply a render created by some graphics artists as there are no navigation buttons.
The operating system on the device also doesn't look like Android and some have wondered if it's a Tizen OS running smartphone. It could be nothing to do with Samsung but so far we have heard that the Galaxy S5 could feature a 2K display powered by a 64-bit processor along with a 16-megapixel camera on the rear on the device.
There has also been talk recently of a launch around the Mobile World Congress event in February along with the inclusion of an iris scanner, and there is still some hope that the smartphone will come manufactured from aluminium, but as always until we hear something official at an Unpacked 2014 event we will just have to wait and see.